TRA 2022 – ALICE look forward to welcoming you at the Logistics Innovation Village in Lisbon
Thursday, September 1st, 2022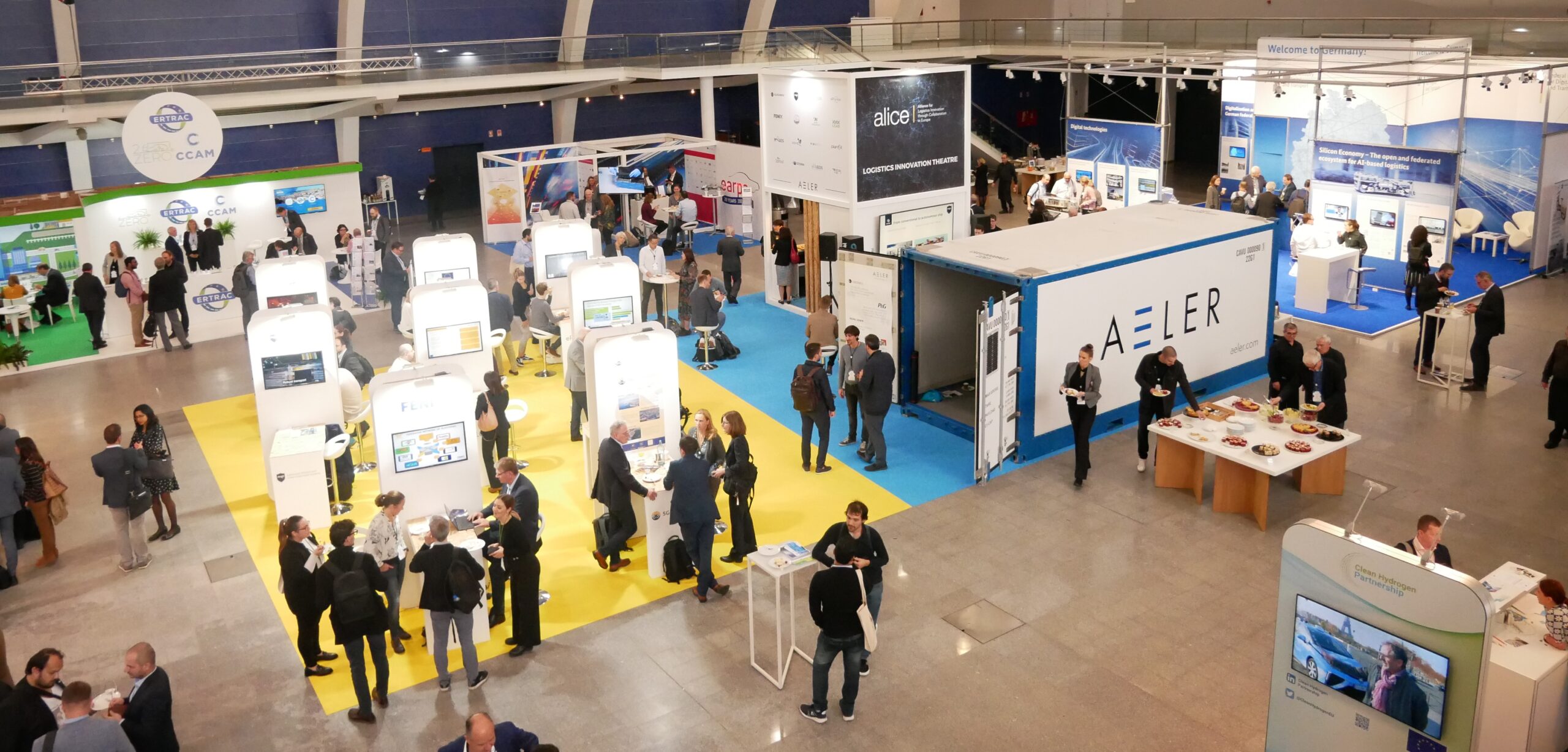 ALICE is thrilled about the participation in the next Transport Research Arena, Lisbon, 14-17 November.
As part of the exhibition 16  projects will be animating the ALICE booth logistics R&I projects' exhibition area: 
AEGIS, LEAD, MOSES, MOVE21, STORM, ULAADS, HITS, PLANET, EPICENTER, IW-NET, 5G-LOGINNOV, FENIX, PIONEERS, BOOSTLOG, SPROUT, VITAL5G.
An added value this year will be the participation of the UNIT ONE container alongside the 16 projects integral part of the exhibition area. In July, ALICE signed a new partnership for TRA with AELER Technologies, a global log tech company owning this innovative container.
Our stand will be set up in the coming weeks within pavilion 2 of the Lisbon Congress Centre, closely positioned to the stand of the European Commission so as to give visibility and put our liaised projects under the spotlight.
What you will find at the ALICE stand in detail?
Specific attention will be given to Zero-Emissions, Physical Internet, Ports & Airports, Intermodal, Inland Waterway Transport, Urban, Digital Logistics, 5G technology and much more!
All stakeholders and projects involved will be the main characters that will light up and populate the 3-days fair, within the ALICE stand consisting of three main parts
Logistics R&I projects' exhibition area
Is the perfect gathering spot for all project teams to directly interact, share and boost the impact of freight transport & logistics EU-funded projects -with all the people who will crowd the different pavilions- through the use of personal touch screens and their own space.
Discover more on the projects showcased in ALICE booth:
                                    

 

Logistics Innovation café

The main reason we opted in to have a small cafeteria in our booth was driven by the idea to Connect people! Where cross-sectorial networking, projects alliances, birth of ideas, new business and connections may come to life.

Logistics Innovation Theatre

The Logistics theatre steams from the idea of dissemination of information and showing tangible results of their own project. Here the projects will be the main actors, and project consortiums will be the directors of the relevant content to get momentum, in this fascinating atmosphere.

TRA will take place from 14th to 17th November 2022

Do you want to know more?

Feel free to reach out to Mr Andrea Annunziata: andrea.a@etp-alice.eu
---
---
Back to overview