The ambition to make green ports the norm for a sustainable future. PIONEERS & ALICE together at TRA, 14th-17th November, Lisbon
Friday, November 4th, 2022
The H2020 project PIONEERS is an international partnership between ports, knowledge institutions, technology developers and government agencies with the shared ambition to make green ports the norm for our sustainable future.
Coordinated by the Port of Antwerp-Bruges, with a Consortium of 46 partners from 11 different countries, PIONEERS is developing a Green Port Master Plan by 2026 as a harmonised approach for greening all European ports and is developing concrete solutions for reducing greenhouse gas emissions at ports. Specifically, PIONEERS showcases a real-life Green Port through the implementation of 19 demo projects in the four ports (Antwerp-Bruges, Barcelona, Constanta, Venlo), addressing challenges in the field of:
Clean Energy Production and Supply
Sustainable Port Design
Modal Shift and Flows Optimisation
Digital Transformation
After that, the focus shifts to transferring technological and non-technological best practices to EU ports. Find out more here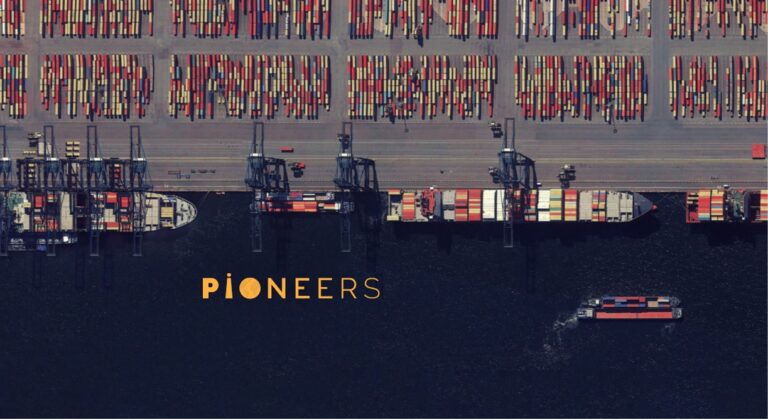 Recently, the PIONEERS 1st International Conference "Shaping the Green Port of the Future", took place in Antwerp: with plenary sessions, interactive breakouts, round tables, and inspiring speeches, PIONEERS confirmed the ambition to make green ports the norm for our sustainable future.
Have a look at the International Conference outcomes here
During the Transport Research Arena Conference, at the ALICE booth, you will have the chance to learn more about the PIONEERS demos in order to understand better the solutions under implementation in many different areas such as port and terminal operations, intramodality, energy transition and improvement of cargo & passenger flows through digitalisation.
HAVE A LOOK AT THE PIONEERS OFFICIAL VIDEO!
PIONEERS at TRA
At the ALICE booth, PIONEER will have a project presentation and showcase the results of the project at the Innovation Theatre on:
---
---
Back to overview