About the project:
Project name: BOOSTing impact generation from research and innovation on integrated freight transport and LOGistics system (BOOSTLOG)
Starting date: 1 January 2021
Duration: 36 months
Total funding: 1 M€
Project type: Coordination and Support Action (CSA)
Programme: Horizon 2020
Topic: MG-2-13-2020 – Coordination and support for an integrated freight transport and logistics system
Objectives:
For more than two decades EU has invested in research and innovation (R&I) through various Framework Programmes, e.g. FP5 (1998-2002), FP6 (2002-2006), FP7 (2007-2013), and the ongoing HORIZON 2020 (2014 – 2020). This has contributed to the development of the logistics sector through the creation of new companies, implementation of concepts in practice and through science based regulation. The BOOSTLOG project aims to boost impact generated from future EU funded R&I projects to contribute to EU policy objectives, address societal challenges and increase EU's competitiveness. The project will map more than 160 projects funded by FP5, FP6, FP7 and Horizon 2020, and identify successful implementation cases into the market and regulations and will develop actionable reports on various subjects prioritized by stakeholders. The project will assess the impacts generated, identify gaps and priorities for future funding programmes.
Communication materials for download:
Project events:
Deliverables published:
Consortium members:
The project consortium is led by the Alliance for Logistics Innovation through Collaboration in Europe (ALICE), and consists of 12 additional partners representing different stakeholders:
Coordinator:   

Government:

Civil Society:

Collaborative Networks & Clusters: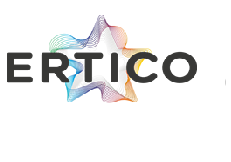 More information:
Follow BOOSTLOG project in ALICE Knowledge Platform: Link and keep updated on every activity and result!
You may also contact Yanying Li, ALICE Head of Programmes and Knowledge Management
| | |
| --- | --- |
| | Activities performed in the frame of BOOSTLOG Project, "Boosting impact generation from research and innovation on integrated freight transport and Logistics system", that has received funding from the European Union´s Horizon 2020 research and innovation Programme under grant No 101006902 |