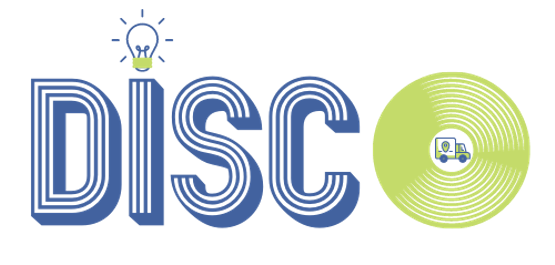 The DISCO project focuses on interconnected urban freight organisation and city planning, through data sharing and digitalization, based on a Physical Internet (PI) approach. DISCO will develop a federated European urban freight platform, for safe and smart voluntary data sharing on urban logistics and its urban space use. It will create dynamic and adaptative tools to facilitate decision making, with continuous and reliable data sharing. The aim is to improve knowledge of cities authorities (real-time and predictive freight flows and demands for transport and warehousing, etc.) for optimized Sustainable Urban Logistic Plans (SULPs) within Sustainable Urban Mobility Plans (SUMPs).
DISCO will demonstrate these innovative solutions in 8 European cities:
Copenhagen (DK)
Ghent (BE)
Thessaloniki (EL)
Helsinki (FI)
Padua (IT),
Spanish Cluster: Barcelona, Valencia, and Zaragoza (ES).
and 4 follower cities: Prague (CZ), Piacenza (IT), Aarhus (DK), North Hesse (DE).
DISCO's objectives and innovations
Empowering end-to-end visibility across the supply chain in the last miles and fast-tracking transition of digital, physical, and economically/socially viable sustainable solutions driven by new technologies: by integrating, interoperable innovations with enabling technologies, by deploying an online PI-led Meta Model Suite with its five "DISCO-X" innovations.
DISCOCURB – Mixed use and dynamic streets space management – Smart and flexible use of curb side (e.g., of loading or on street parking zones with advanced data analytics or Digital Twin).
DISCOPROXI – Shared Lands – Urban corners or lockers for nearby deliveries and omnichannel shipments, to optimise multiple collection and delivery solutions at localised, mixed used lands and micro hubs with low emission vehicles (e.g., cargo bike, LEFV) – withdrawal and return close to home.
DISCOESTATE – Multi-purpose and temporary use of building space – Retrofitting building space for multi-tenant and temporary use – to enhance the reliability of B2B / B2C deliveries.
DISCOBAY – Multimodal bays – As mutualised and multimodal (e.g., rail/waterborne) distribution centres for green last mile pooling delivery – and improve carbon footprint.
DISCOLLECTION – Smart data collection methods – for advanced access control and real time routing – to simulate optimised and prioritised real-time vehicle routing, incentivised and dynamic access permission and smart network management.
Co-creating an innovative enabling city "cloud" ecosystem for trust and data protection: by ensuring interoperability and common protocols, valorising secure urban freight data and information, for new value creation, fostering capacity in aligning digital challenges among public/private stakeholders, by deploying a digital Data Space with corresponding local federated services and its Connectors Store.​
Driving cities in effectively delivering new urban logistics and sustainable planning: a Poly-parametric city typology as Functional Urban Areas will be adopted to link city centres and peripheries with mixed and optimal space distribution and of lands uses. Cities residential, commercial & mixed, industrial areas will be combined to develop Urban Freight-Efficient Land Uses Servicing and Delivery Plans.
Fast-tracking adoption and replication of innovative business models: stimulating an active executive collaboration model to generate new market and values. 23 Measures will be for upscaling to ambitious sustainable planning, involving 8 demonstrators in European cities as well as 4 early adopters.
Why Alice is part of DISCO and what is its role?
DISCO project results will strength ALICE and its members' expertise on implementation of PI-led digital transition process in urban logistics and planning.
ALICE will support dissemination of knowledge and develop a roadmap for the sustainability of the activities implemented during the project, including expertise acquired on business models, IPR management strategies, governance, etc. ALICE will also map initiatives and projects related to urban freight network and urban space management, data sharing between public and private sectors in context of urban freight transport. ALICE will contribute to create synergies and connect stakeholders. ALICE will contribute to build a policy package to re-think cities scaling paths to urban-freight and logistics efficient land use and planning.
Additional information
Download the DISCO leaflet
Website: http://discoprojecteu.com/
LinkedIn: https://www.linkedin.com/company/disco-project-eu/
X (Twitter): @DISCOprojectEU
Consortium members
The project consortium is led by Paola Cossu, CEO of FIT consulting and Co-Chair of ALICE Urban Logistics Thematic Group and consists of 46 additional partners representing different stakeholders.
Alice members in the consortium:
The consortium also includes cities, local authorities, research institutes, innovation centres, universities, technology and services providers, clusters, data associations, consulting offices.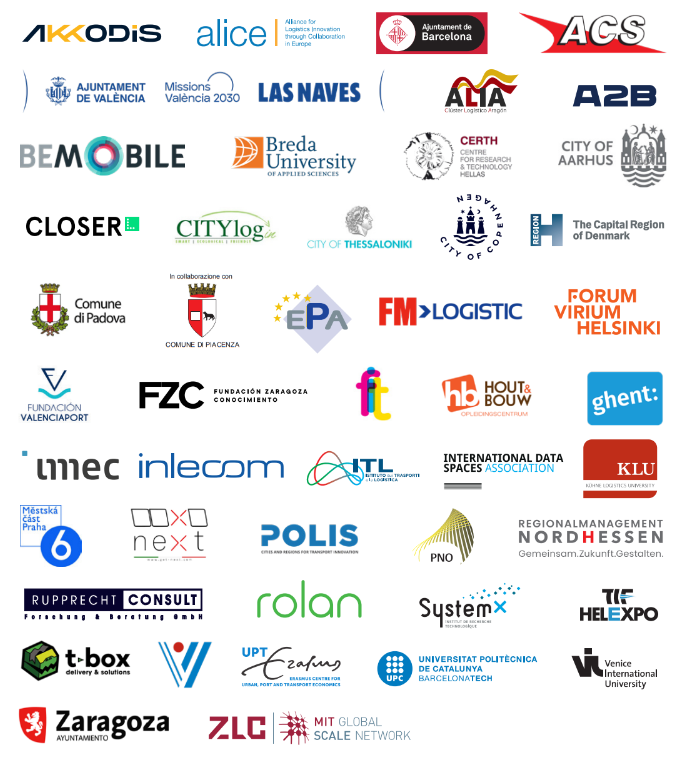 ---
9:00 – 10:00 (CET), 8th March 2023, online The event aims to highlight EU-funded innovation projects in urban logistics led by women. The event will be co-chaired by Charlotte Migne, Chair of ALICE Thematic Group on Urban Logistics & Lola
Read more
---
All Project DISCO related past events, news and documents
| | |
| --- | --- |
| | DISCO is co-funded by the European Union under grant number 101103954. Views and opinions expressed are however those of the author(s) only and do not necessarily reflect those of the European Union. Neither the European Union nor the granting authority can be held responsible for them. |