Mar 04, 2021
ALICE-Hydrogen Europe Collaboration Launch Event
Tuesday, February 23rd, 2021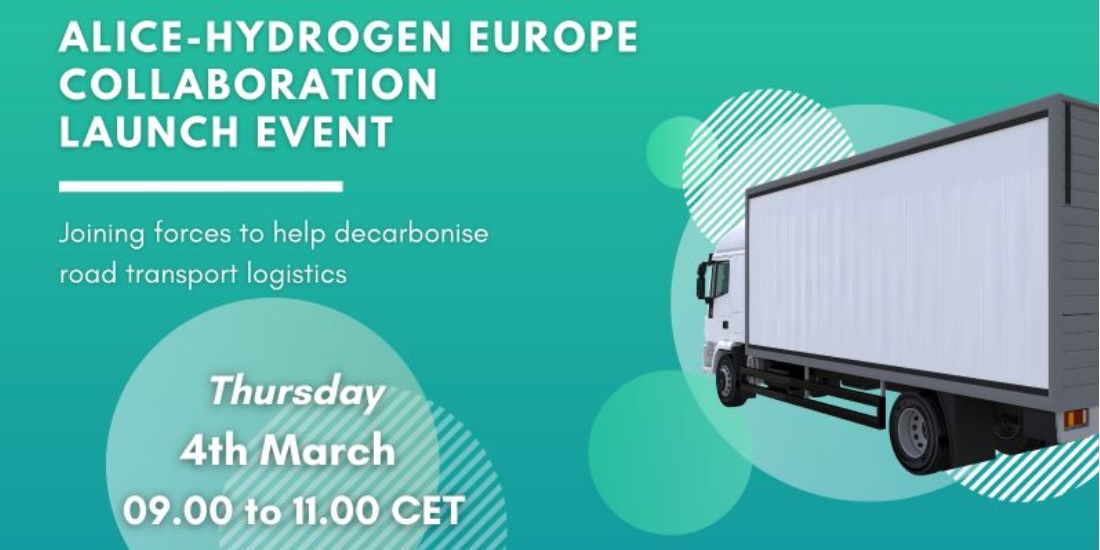 A 90% reduction in transport emissions is needed by 2050 to meet the Green Deal ambitions of carbon neutrality. Companies and the European Union are setting interim objectives to reduces emissions by 50-55% by 2030.
This is the background of the collaboration between Hydrogen Europe and the ALICE platform, formalised by a Memorandum of Understanding signed on 15th December 2020.
Both associations recognise that hydrogen solutions for transport and logistics are key to achieve Europe's sustainable objectives. To accelerate the uptake of the technologies, strong collaboration and mutual understanding are needed among stakeholders across the whole value chain to understand and overcome potential barriers and/or propose solutions to address them.
This event marks this collaboration's launch to prepare the ground, explain what is at stake, and look at how the different hydrogen-based technologies fit into the big picture of freight transport decarbonisation roadmap.
You are welcome to join us for the event and work together for a more sustainable future.
Agenda download
---
Back to overview