Apr 08, 2022
ALICE – POLIS Urban Logistics Thematic Group Workshop: Benefits and Challenges of Combination of Freight and Passenger Transport
Friday, March 11th, 2022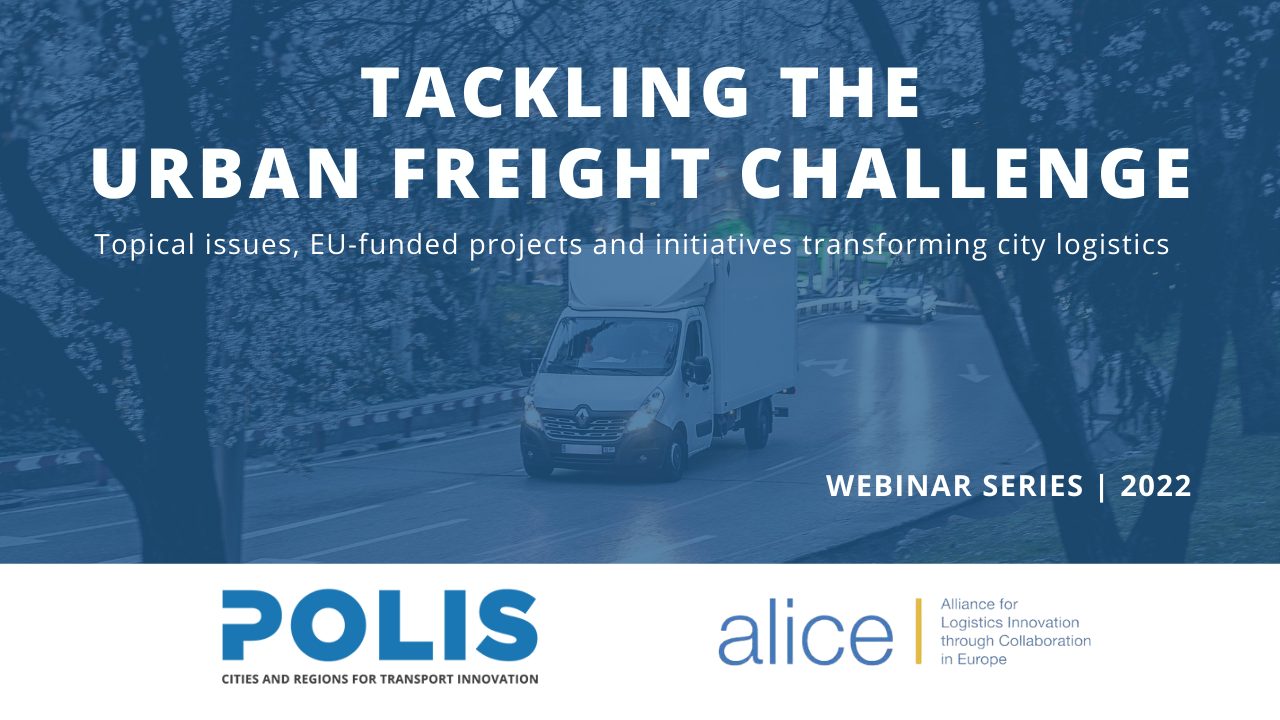 Virtual Workshop on Friday 8th April 2022, 13:00 – 14:30 CEST
During the first meeting held on 27th January 2022, ALICE and POLIS members have gathered together to go deeper on POLIS and ALICE launch their joint guide for advancing together towards zero-emission urban logistics by 2030. As a next step, we have organized this workshop open to ALICE and POLIS members only in which our distinguished speakers have shared cases of combining passengers and freight transport in several European cities. Based on the practices, discussions on benefits and challenges were carried out with conclusions of identified actions needed.
Agenda & Presentations
Presentations:

Can we transport passengers and freight together? The Cargo-hitching approach: state-of-the-art and main challenges, Marco Mazzarino, University IUAV of Venice/Venice International University (download presentation)
The SPROUT project: Marco Mazzarino & Carlo Masetto to present Case of Municipality of Padova, Italy;
The MOVE21 project:

Tiina Ruohonen to present overview of the project & Case of Oslo (download presentation);
Suzanne Green to present Case of Gothenburg (download presentation)

Dialogue between public transport provider (Gerard Martret, CEO of Shotl) and logistics sector (Paola Cossu, CEO of FIT Consulting):

What do you see benefits & challenges;
How to cooperate to address the challenges
The participates agreed that there are many benefits of transporting passengers and freight together and integration of passengers and freight transport is essential to decarbonise urban mobility. Key challenges are related to existing regulatory frameworks and business models. Reforming regulations related to passenger and freight transport is needed, based on results from trials and pilots. Recommendations to address various policy making (city, regional, national level) are needed. Policy makers should response to this trend to remove barriers between passengers and freight transport. The participates therefore called for more research into barriers in regulations and how to address such barriers.
More information, please contact: yanying.li@etp-alice.eu
---
---
Back to overview