Apr 24, 2020
ALICE participates in EUvsVIRUS Hackathon. Get engaged!
Saturday, April 18th, 2020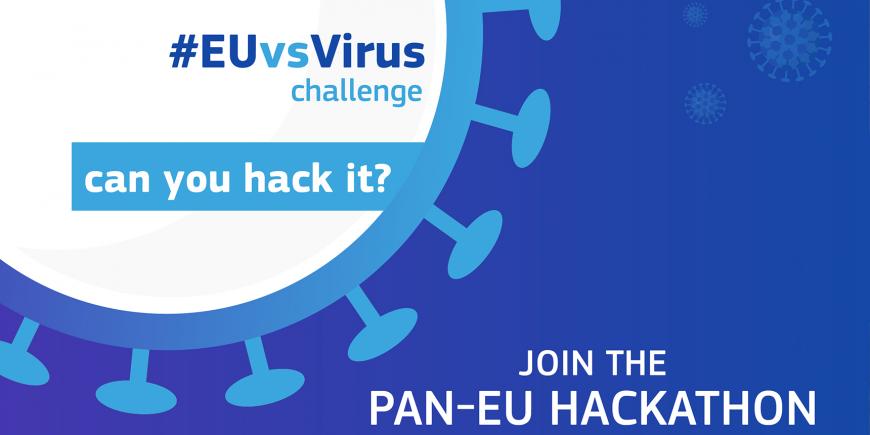 The European Commission, in close collaboration with the EU member states, will host a pan-European hackathon to connect civil society, innovators, partners and investors across Europe in order to develop innovative solutions for coronavirus-related challenges.
When?  24 – 26 April 2020
The minimum personal investment REQUIRED is 2/3 hours one of the 3 days! See the attached roles description. And more information in the website: https://euvsvirus.org
ALICE has decided to take part in this Hackathon as organization, in the Challenge domain: Business Continuity and then specially the Challenge on Value Chains and Logistics* (all challenges domains here). As ALICE we would like to take up the following idea:
How can we create the most effective supply chain to deliver Europe-wide protective material to workers in different factories and logistics hubs?
Can we organize this on a Physical Internet like supply chain?
How can you engage together with ALICE on this?
ALICE can propose members of the Jury, Mentors and Team Coordinators to the organizers. We invite you also to take part with a team from your company/organization or make combinations. Teams consist of 3-7 participants. If you want to take part in this challenging Hackathon you must register first at the website as participant or Team see https://euvsvirus.org/#register (scroll down till you see How can you help?) Note that registration deadline is 21st of April for Mentors.
If you register could you inform us so we know who in the ALICE community is taking part and we can keep contact? Send your email to dthooft@etp-alice.eu you can also get engaged with ALICE and peers through the EUvsVirus Hackathon Knowledge platform Group!
For more information, contact Dirk 't Hooft. Secretariat ALICE. Director Communications & Strategy, dthooft@etp-alice.eu
You can also share your own challenge in the EUvsVIRUS Hackathon and share it with us too.
---
---
Back to overview