ALICE is hiring a Project Manager & Technical Lead (Position is closed)
Wednesday, December 21st, 2022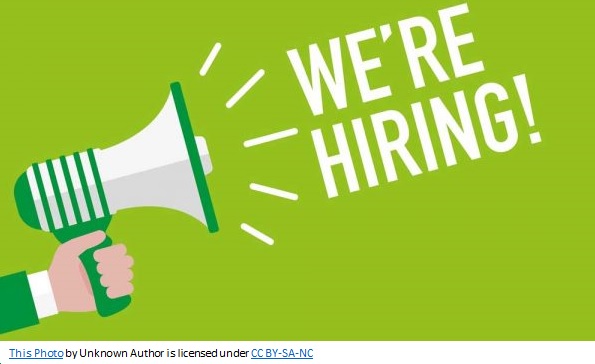 ALICE is looking for a highly motivated project manager and technical lead for the growing portfolio of R&I projects linked to road transport decarbonization and automation
ALICE, the Alliance for Logistics Innovation through Collaboration in Europe[1] (www.etp-alice.eu) is a non-for-profit industry led association based in Brussels with 160+ members reaching the full stakeholders groups within freight transport, logistics and supply chain. ALICE is the Alliance of European leading companies and experts in implementing logistics and supply chain innovation.
ALICE's vision is to achieve an affordable transition towards zero emissions logistics contributing to climate change objectives.
ALICE supports, assists, and advises the European Commission[2] in the definition and implementation of the EU Horizon Europe Program for research in the area of logistics. ALICE is one of the platforms supporting 2ZERO and CCAM Horizon Europe Programme partnerships.
ALICE is a small but growing organization with 9 team members in the secretariat and highly motivated Executive Group, members and partners.
For its Brussels-based secretariat, ALICE is looking for a Project Manager & Technical Lead who will be employed on a full-time contract. The Project Manager & Technical Lead will lead ALICE participation in 2 recently awarded projects focussed on executing real-world demonstrations of long-haul Heavy Duty BEVs and FCEVs across Europe to take zero-emission long-haul goods transport in Europe to the next level and testing Connected, Cooperative and Automated Mobility solutions for real-logistics operations.
The main tasks associated with this position will involve:
Coordinate ALICE participation in the projects being the main contact point towards the project and carrying out the tasks as foreseen in the project Document of Activities e.g.:

Lead activities such as user requirements gathering and business models validation through the organization of surveys, interviews and workshops.
Lead dissemination and communication activities on the projects.
Actively engage in the knowledge management and project results exploitation strategies (beyond the project duration) and identification of deployment opportunities of innovative project results.

Coordinate and develop project reports and deliverables.
Build strong links with project partners and support them to leverage ALICE network for the successful execution of the projects.
Identify the key findings of the projects relevant for ALICE members and define and implement communication mechanisms to ensure these findings are shared with the members bringing added value to them.
Organization of teleconferences / project meetings / workshops / conferences and other events.
The successful candidate will be expected to have:
A positive attitude and energy with a strong ability to work in multicultural, diverse and multistakeholder environments.
Very good analytical and writing skills, able to hear and learn from others quickly and with strong empathy skills.
A strong ability to work under pressure and on a wide range of activities in parallel including administrative activities but also interaction with high level representatives.
Responsibility, autonomy, flexibility, ability to work both in team and independently.
Knowledge of the freight transport and logistics sector functioning and within the scope of the projects is a strong plus. Expertise in industry/business related positions is a plus;
Relevant work experience in the field of EU funded projects management, R&I projects management, Knowledge and Innovation Management, projects communication, dissemination and exploitaition;
Experience with drafting position papers, project deliverables, summary reports as well as developing communication tools in English, i.e. drafting newsletter articles, press releases, website content, brochures, etc.;
An excellent command of English (spoken and written) as well as strong ability to communicate with multicultural and diverse community and public speaking; knowledge of other European languages will be an asset.
Experience in the organization of conferences and events is a plus.
Strong knowledge of using of Office tools including Teams and other collaborative environments such as Moodle. Basic knowledge of html and WordPress environment is a plus.
A relevant university degree in the area of engineering, economics, communication & media, operations management, logistics and supply chain.
We offer
Full-time contract with a gross salary base of 45.000 – 55.000 € depending on experience and fit to the job description.
Opportunity of self-realization in a small growing but high impact organization with international focus;
Be part of a strong and challenge-oriented community of individuals and companies.
Cooperation on excellent and appealing European collaborative R&D&I projects with participation of leading European R&D&I organisations as well as SMEs and large industries.
Further education and professional development.
Job location is Brussels with possibility to flexible teleworking up to 90% of the time anywhere in Europe.
Ideal starting date: February 2023
At ALICE, we strongly believe that inclusive and diverse teams benefit from higher levels of innovation and creative thought. We encourage applications from women, LGBTQIA+ and individuals from all nationalities.
Applications
Candidates are requested to send their CV and cover letter including motivation and key assets to consider the application to Fernando Liesa, ALICE secretary General and Dirk 't Hooft Director Finance & Legal at info@etp-alice.eu with the following subject: ALICE – Project Manager and Technical Lead.
Position is closed
Download all the information here.
---
[1] Transparency Register number 006901422654-34
[2] Recognized by the European Commission as a European Technology Platform (ETP) in 2013. SWD (2013)272/F1 COMMISSION STAFF WORKING DOCUMENT STRATEGY FOR EUROPEAN TECHNOLOGY PLATFORMS: ETP 2020
---
---
Back to overview