Mar 08, 2022
Virtual Breakfast on International Women's Day
Friday, February 18th, 2022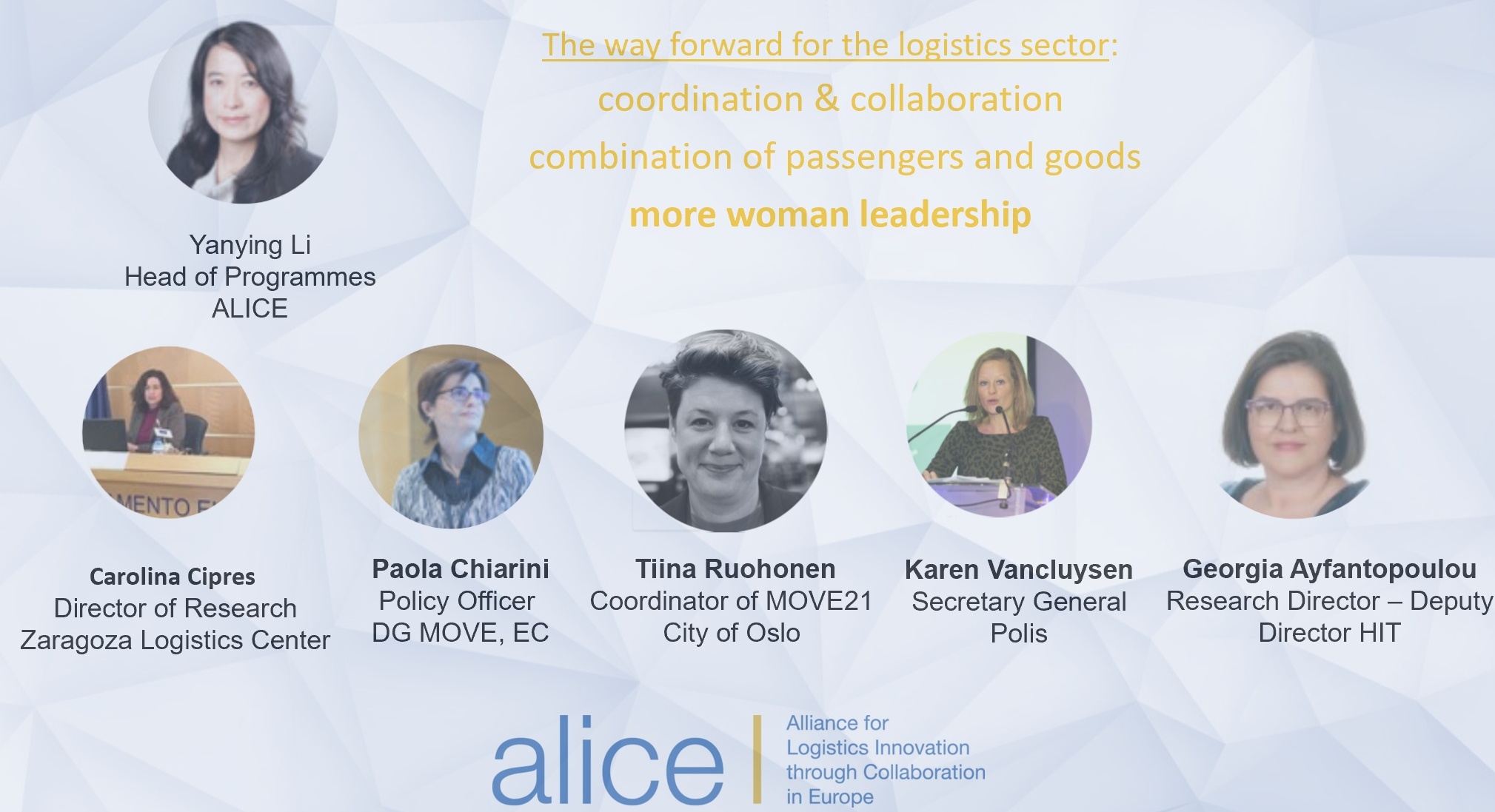 Join us at 9:00 – 10:00 CET, 8th March 2022 to discuss
The way forward for the logistics sector: coordination & collaboration, combination of passengers and goods, more woman leadership
To celebrate International Women's Day, this virtual breakfast invites women who currently in leadership to drive key logistics innovation projects in Europe. Confirmed panellists:
Carolina Cipres, Director for Research, Zaragoza Logistics Centre (MIT-ZLC)
Paola Chiarini, Policy Officer, DG MOVE, EC;
Tiina Ruohonen, City of Oslo & Coordinator of the MOVE21 project (https://move21.eu/);
Karen Vancluysen, Secretary General, POLIS;
Georgia Ayfantopoulou, Research Director – Deputy Director, HIT
The virtual event,  organized by Yanying Li, Head of Programmes and Knowledge Management, ALICE, aims to present efforts made by women leaders to decarbonise the logistics sector while ensuring competitiveness and improving quality of life. Current technology and policy trends and development will be discussed.
We welcome everyone who is interested in logistics innovation to join (women or men). If you wish to join, please contact the organiser Dr. Yanying Li (yanying.li@etp-alice.eu).
---
---
Back to overview