Feb 17, 2021
ALICE & POLIS Urban Logistics Thematic Group Meeting
Thursday, January 21st, 2021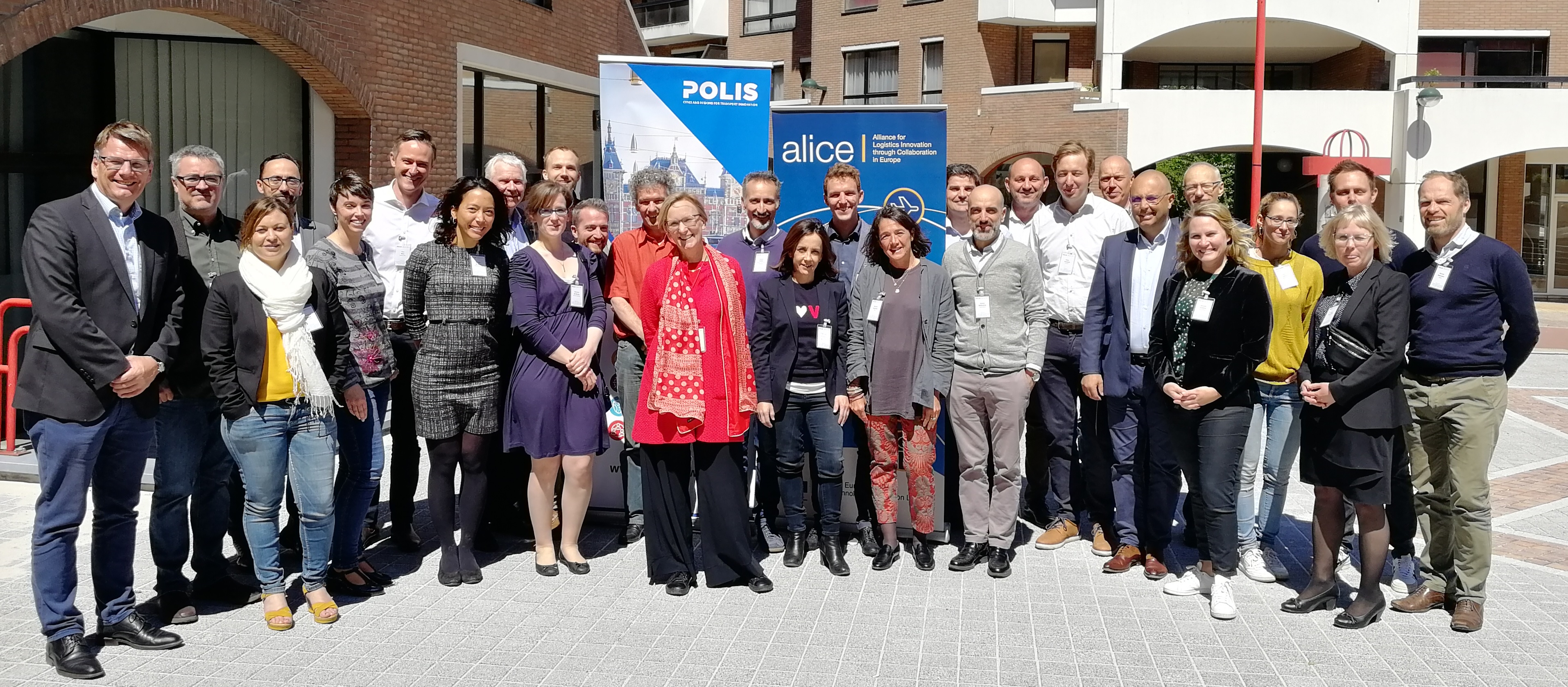 The meeting will take place online on 17th February from 3 to 5PM 
Welcome & introduction Charlotte Migne (FM LOGISTIC & ALICE Urban Logistics Chair)

Changes in ALICE Urban Logistics Leadership team and intro from

Magnus Blinge (SCANIA)

Polis learnings during 2020 and 2021 activities concerning urban logistics. Lola Ortiz. Madrid City Council & Giacomo Lozzi (POLIS)

Alice / Polis collaboration

and next steps. Giacomo Lozzi (POLIS) & Fernando Liesa (ALICE)
Promising initiatives in the field of urban logistics

Roland Berger/FM LOGISTIC study. Charlotte Migne

Collaborative Urban Logistics and Transport. Hans Schurmans (PROXIMUS & ALICE Urban Logistics Vice-Chair)
City Logistics Innovation Campus.  Walther Ploos van Amstel Professor in City Logistics Amsterdam University of Applied Sciences

Updates on other Relevant initiatives. Charlotte Migne, Fernando Liesa and Paola Cossu (FIT Consulting and ALICE Urban Logistics Vice-chair

Update of Alice paper on COVID 19 consequences on urban logistics.

10th of March 2021 15.00-16.30

hours (New date!) 

Shared Mixed Urban Zones/Curb side management. Learnings from the workshop 17th of December 2020
Measurement of urban logistics impacts and experiences on applying GLEC framework in cities: call for existing initiatives in companies.
Liaised R&I projects: LEAD, ULaaDs, GECKO, others?
Funding Opportunities in Horizon Europe for Urban Logistics.
More information shared within the invitation and over the Intranet: Urban Logistics Thematic Group (TG5).
---
---
Back to overview