Synchronet to present eco_NET at ALICE TRA 2018 Booth, 16th-19th April, Vienna
Friday, March 23rd, 2018
SYNCHRO-NET is demonstrating how a powerful and innovative synchromodal supply chain eco-NET can catalyse the uptake of novel logistics concepts like slow steaming and synchro-modality. It guarantees cost-effective robust solutions that de-stress the supply chain and reduce emissions and cost for logistics operations while simultaneously increase reliability and service levels for logistics users.
SYNCHRO-NET- ECONET
The core of the SYNCHRO-NET solution is an integrated optimisation and simulation eco-net, incorporating: real-time synchro-modal logistics optimisation; slow steaming ship simulation & control systems; synchro-modal risk/benefit analysis statistical modelling; dynamic stakeholder impact assessment solution; and a synchro-operability communications and governance architecture. This solution is tested in three large scale demonstrators:
East-West Trade Lane Demonstrator: This demonstrator will involve long haul shipments from Far East to Spain and vice versa from Spain to Far East, it will also involve inland movements by rail and truck to position the goods at their final destination (in Import cases) or at port of departure from Spain (in Export cases).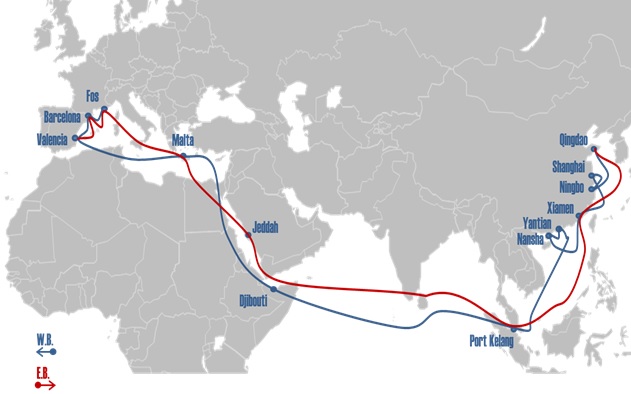 Regional Demonstrator: This demonstrator will be focused on regional issues affecting the Irish supply chain that, due to Ireland's geographical position and existing maritime transport services, delays and stresses in the supply chain have a direct cumulative effect on time and cost of transport for Irish importing and exporting organizations and consequently on the Irish economy.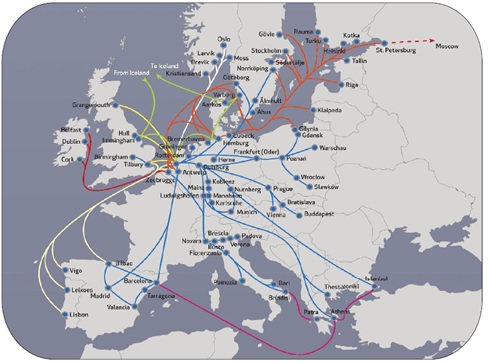 Pan-European Demonstrator: This demonstrator will show how SYNCHRO-NET can be applied in a Pan European context, from the perspective of logistic customers located in Greece who wish to optimize their supply chain operations taking full advantage of the benefits that slow steaming on short sea shipping routes and synchromodality can offer.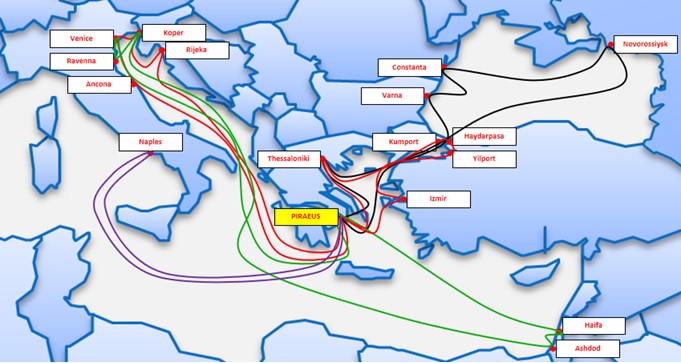 SYNCHRO-NET aims at up to 30% of potential reduction in CO2 emissions for shipping and land-based transport, a 25-30% increase in modal shift to greener modes, a 20-30% decrease of costs connected to the rescheduling of transport routes/modes, a 12-20% reduction in hinterland transport costs, and a 12-15% reduction of kms for trucks with fewer wasted repositioning movements.
SYNCHRO-NET platform is structured as a web application with a map-based, user-friendly interface and divided into different modules: the main ones will consist of a simulator including an embedded risk analysis solution and a real-time booking module.
More information on Synchronet…
See what else will happend at TRA2018 & ALICE Booth
---
---
Back to overview