SELIS delivers a central logistics information space in Europe, TRA 2018, Vienna
Thursday, April 5th, 2018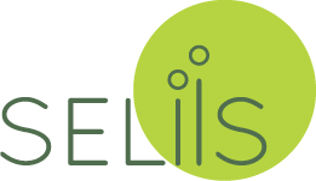 SELIS delivers a central logistics information space in Europe, that is accessible for the transport sector, supply chain (SC) networks, as well as its actors, users, and public authorities.
SELIS responds to the European Commission's strategy for Smart, Green and Integrated Transport & Logistics (T&L). This strategy highlights the need for a single logistics information space in Europe that is accessible by all actors in the transport and logistics sector. In line with the EC's brief, SELIS's central goal is to boost the competitiveness of European T&L industries and to achieve a European transport system that is resource-efficient, cost-efficient, environmentally friendly, as well as safe and seamless for the benefit of all citizens, the economy and society.
Technologically, SELIS provides Supply Chain actors across Europe (and globally) with a secure and trusted platform to share data and information, in support of better horizontal and vertical SC collaboration, SC management, SC insights and SC optimisation. These SC actors include Producers, Retailers, Shippers, Logistics Service Providers, Authorities and many others.
The SELIS platform is developed as a network of Supply Chain Community Nodes (SCNs) that are designed for ease of SC configurability and customisability.
Out of the box, each Supply Chain Community Node combines collaboration, connectivity, communication, analytics, privacy & data protection, decision support and visualisation tools, as well as end-to-end visibility across value chains and the monitoring of KPIs related to:
Key 'Green Logistics' goals such as freight consolidation, CO2 reduction, route optimisation
T&L resource management, utilisation, optimisation, prediction
Collaboration and SLA driven performance, including SC responsiveness, SC Quality of Service
Business KPIs related to efficiency in ordering, processing, stock control, cargo movement, warehousing, prediction, demand forecasting, etc.
Supply Chain Community Nodes are provided in SELIS to support quick and easy instantiation of Collaboration Logistics Models used by Logistics Communities, thus termed SCN Appliances. Built on IBM Cloud Computing fundamentals and using open standards and state of the art technologies, a Supply Chain Appliance (Figure 2) enables the implementation of configurable Collaboration Logistics Models that match SC Community profiles. A Knowledge Graph captures the semantics of the SC Community relationships, actors, dependencies (Figure 1).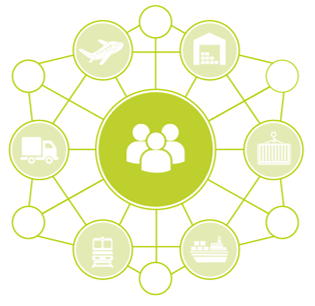 Figure 1: Knowledge Graph
SELIS enables multiple stakeholders in a Logistics Community to collaborate in the context of simple or complex  end-to-end value chains. Participants can push data to the Supply Chain Appliance, according to their roles in their chosen Supply Chain Collaboration Model, as well as subscribe to data shared and made accessible to them, receiving real time updates at intervals that are configurable.
The Supply Chain Appliance provides:
1.A control facility for the management, mediation and sharing of data according to a selected collaboration model (CLM) (Figure 2, Layer A),
2.Reconciliation of Supply Chain Actros's data to a common data model (Figure 2, Layer B),
3.Analytics algorithms to optimise for business KPIs templated in the collaboration model (Figure 2, Layer C).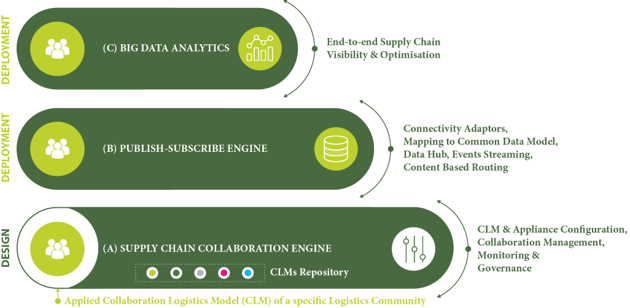 Figure 2: Supply Chain Appliance Layers
Irrespective of size, scale and type, SELIS enables Logistics Communities to realise SC optimization imperatives through the implementation of configurable Collaboration Logistics Models relating to specific Logistics Community driven use cases. Currently, SELIS Collaboration Logistics Models address five specific logistics use cases:
Retailer-centred stock optimisation
Synchro-modality biased capacity optimisation of T&L Resources
Logistics Pooling and Logistics Integration for Urban distribution
Logistics e- Compliance and associated legislative imperatives
Supply Chain Financial and Actuarial Optimisation
Three SELIS patent applications have been filed in Europe and throughout North America, with three further patents to be filed before end of 2018.
When fully implemented, SELIS's distributed, open and decentralized platform will offer integrated enterprise services for SC collaboration, SC communications, and SC data management as virtualized solutions for improved efficiency, asset utilization, responsiveness of supply chains, as well as evidence decreased costs and increased end-to-end SC visibility.
---
---
Back to overview