NEXTNET "Next Generation Technologies for Networked Europe"
Thursday, November 23rd, 2017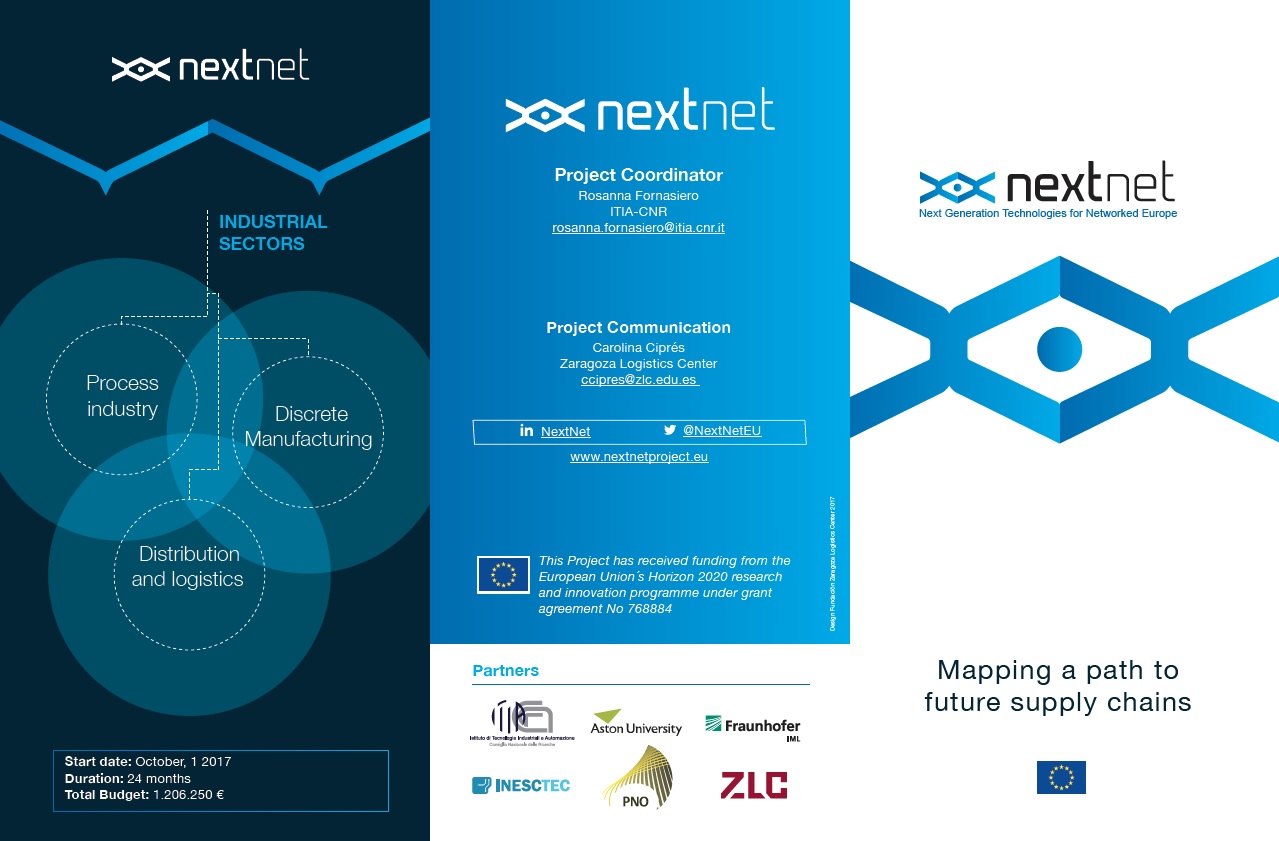 NEXTNET project joined ALICE Liaison Program with Research & Innovation Projects in November 2017.
Market trends are creating the urgent need for companies to significantly adapt the way they are organised and interlinked within supply chains (SC). Customisation, climate changes, scarcity of resources, acceleration of the technological development, etc. translate into threats and opportunities for the European manufacturing, distribution and logistics sector and ask for new and reconfigured supply chains and collaboration mechanisms.
NextNet project creates a cross-sectoral initiative at European level to increase integration between production and distribution, proposing research and innovation priorities for the future of supply chains.
Objectives
The project will develop a Strategic Research Agenda (SRA), where the effort of different communities like EFFRA, SPIRE, ALICE and other ICT are put together to face important challenges like customization and sustainability. Most important steps of the project will be:
Creating an European network reaching a critical mass of relevant stakeholders from process industry, manufacturing, logistics and distribution
Identifying future industrial scenarios based on the analysis of trends and their impact on supply chains
Developing an European Strategic Research Agenda and action plan for the Supply Chains in 2030
The project will be based on a top-down and bottom-up approach by involving different stakeholders. Companies from process industry, discrete manufacturing, distribution and logistics, ICT providers, and consumers will be involved.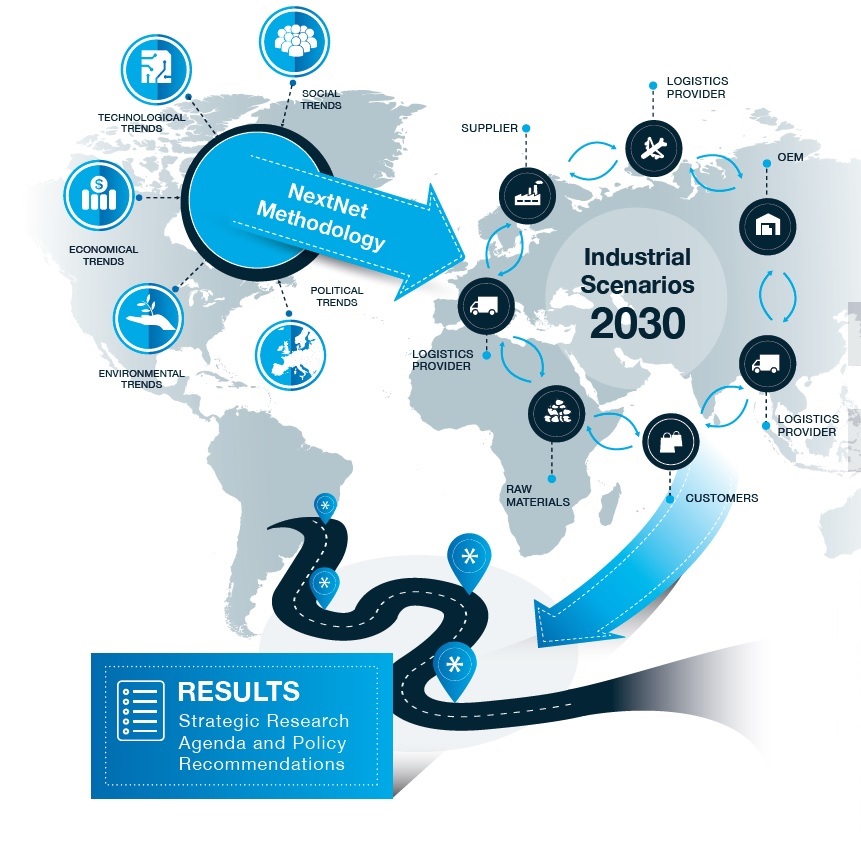 ALICE members as partners of NEXTNET
For more information: Download the Project Leaflet or visit: https://nextnetproject.eu/
---
---
Back to overview