NOVELOG project presented in ALICE booth. TRA 2018, 16th-19th April, Vienna
Saturday, March 24th, 2018
NOVELOG in TRA 2018

NOVELOG, New Cooperative Business Models and Guidance for Sustainable City Logistics, will perform a detailed demonstration of the Novelog tools and the NOVELOG yellow pages as well as a presentation of the Novelog pilots and case studies outcomes and best practices.
NOVELOG will be presented in ALICE Booth the following days:
Tuesday 17th April from 8:30 to 9:10 hours.
Wednesday 18th of April form 12:05 to 12:35 hours.
Objectives and Approach
NOVELOG is a three year research project focusing on gaining insight into urban freight transport (UFT) and providing guidance for implementing effective and sustainable policies and measures. This guidance has be given through a 4 step – 4 tool approach aiming to help cities "Understand" their UFT environment, "Focus" on the most suitable measures and policies, "Assess" these measures and "Guide" the cities in their effective implementation.
12 cities and regions are involved in the project: Athens, Barcelona, Copenhagen, Emilia-Romagna Region, Gothenburg, Graz, London, Mechelen, Pisa, Rome, Turin, and Venice.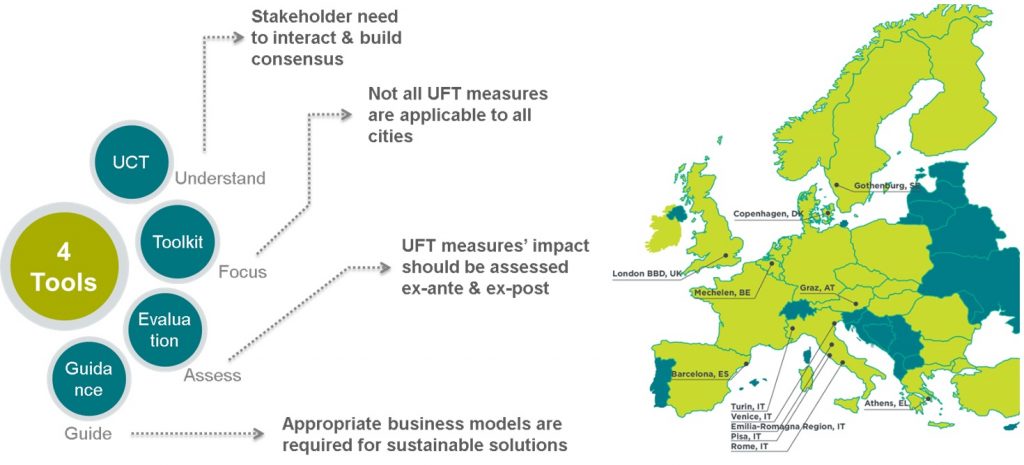 Figure 1 NOVELOG Tools and cities / regions
Each city has specific as well as common priorities and needs, different maturity level, different mix of measures and interventions, but the same objective: a more sustainable & liveable city. To this end, they are developing a pilot or case study in order to achieve the following results and impacts:
Cost effective and green (non-vehicle technology) strategies, measures and business models
Increased load factors and reduced vehicle movements
Optimised governance and stakeholder cooperation in urban distribution, through a more powerful, consensus-oriented Decision Support System (DSS)
Strengthened capacity of local authorities & public and private stakeholders for sustainable policy making and mobility planning (SUMPs).
Figure 2 NOVELOG Logical process diagram of measure's implementation
Outcomes
NOVELOG provides guidance on: 1) supporting the choice of the most optimal and applicable solutions to improve urban freight transport and delivery services; 2) facilitating stakeholder collaboration; 3) developing and testing measuers on the field, as well as transferring best governance and business models. This has been achieved through:
the targeted understanding of urban freight and service trips, fostered by data collection by each NOVELOG city based on a detailed NOVELOG Framework for Data, Information and Knowledge Collection for Urban Freight and Service Demand Understanding.
the implementation of six pilot cases and six case studies examining several innovative city logistics solutions such as: multimodality for urban freight, micro distribution with Cargo bikes, Electric vehicles in last mile distribution, Intelligent Transport Systems for UFT monitoring and planning, Urban Consolidation Centers, Freight networks development.
the development and application of a modular, integrated, Evaluation Framework for the assessment of a combined set of measures;
the development of the NOVELOG Integrated inventory of policies and measures, typology between cities and potential city logistics components;
the development of the NOVELOG multi-stakeholder platform and
the provision of guidance to cities through the development of innovative cooperative business models and the development of the Novelog Yellow pages, a web guide to public authorities on city logistics frequently asked questions.
These activities have been accompanied by the production of the NOVELOG tools: Novelog Understanding the cities tool, Novelog Toolkit, NOVELOG Evaluation Tool, NOVELOG Impact assessment Guidance Tool that are expected to support the take-up impact of NOVELOG project to wider international city and industrial networks and beyond the project's lifetime.
Novelog webs

ite: More information on Novelog project can be found here: www.novelog.eu
See what else will happend at TRA2018 & in ALICE Booth
---
---
Back to overview