Jun 01, 2022
Launching workshop 'Countries and regions initiatives supporting zero emission road freight and logistics'
Wednesday, May 11th, 2022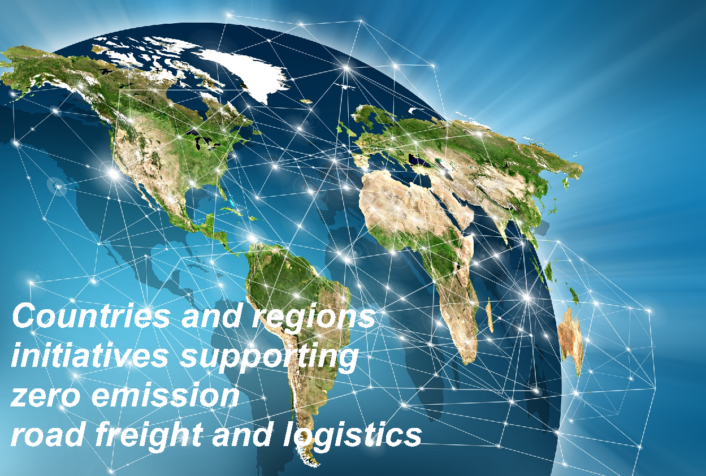 ALICE and EMEurope, with the support of the POLIS Network and ENTRANCE project, are jointly organising a series of online workshops on "countries and regions initiatives supporting zero emission road freight and logistics" with the aim of bringing together representatives of companies, research, cities and (national/regional) policy makers to share information on current and planned incentive schemes, especially about research and innovation (R&I) programmes to accelerate the transition towards zero-emission road freight transport and logistics in European regions and countries.
During the launching workshop of 1 June teaser information about the national and regional workshops will be shared and countries/regions and dates will be announced. Focus of the national and regional workshops will be road freight transport and logistics decarbonisation mainly through battery electric and fuel cell hydrogen solutions, but in some cases also addressing short-term transition opportunities like bio- and synthetic fuels.
The workshops will take place online, in English and with a duration of one and a half hours.
15.45 Virtual meeting room open
16.00 Welcome and Introduction
Welcome and brief overview of EC activities to support zero emission road transport, Patrick Mercier-Handisyde, European Commission – DG R&I
Current situation and challenges concerning zero emission road freight and logistics, Fernando Liesa, ALICE
Introduction to the workshop series, Marcia Giacomini, EMEurope
16.25 Teaser of national and regional workshops

Brief overview of the contents of first national and regional workshops:
Austria, Sarah Bittner-Krautsack, Federal Ministry Republic of Austria – Climate Action, Environment, Energy, Mobility, Innovation and Technology (BMK)
Italy / Piedmont region, Susanna Longo and Gianfranco Di Salvo, Finpiemonte S.P.A.
Sweden, Gunnar Ohlin and Rodrigue Alfahel, Lindholmen Science Park
16.45 Q&A and Discussions
17.00 End of workshop
| | |
| --- | --- |
| | Activities performed in the frame of the ENTRANCE Project. The project has received funding from the European Union's Horizon 2020 research and innovation program under Grant Agreement N°101006681 |
---
---
Back to overview