Oct 05, 2015
ECITL 2015
Monday, September 14th, 2015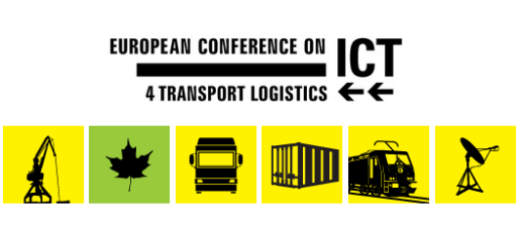 5-7 October 2015
Bordeaux, France
The "8th European Conference on ICT for Transport Logistics" (ECITL) will be held from 5 to 7 October 2015 in Bordeaux under the theme "Intelligent logistics solutions – a catalyst for digital economy".
Further informaiton on the conference is available at http://ecitl.eu/index.php.
REGISTRATION
To register please click through to the ITS World Congress website.
In case you have already registered for the Congress, you can modify your registration and add ECITL to the list of events you wish to attend.
In case you are not an ITS Congress participant, you will need to follow the Congress registration process and select the event(s) you will attend. You will receive your ITS Congress registration badge at the entrance of the Congress that will give you access to the Conference.
The registration fee for the three day congress is 300 euros.
Please note, that in order to have access to the exhibition area, you will need to register as "Visitor" for the ITS World Congress. This registration is free of charge and will grant you access to the 25,000sqm exhibition area where over 300 global companies and organisations will be present.
More information on the different categories of registration and related fees, is available athttp://itsworldcongress.com/registration/
---
---
Back to overview