Jan 20, 2021
Get Engaged!!! Freight & Logistics in Towards zero emission road transport (2ZERO) Horizon Europe partnership
Friday, January 15th, 2021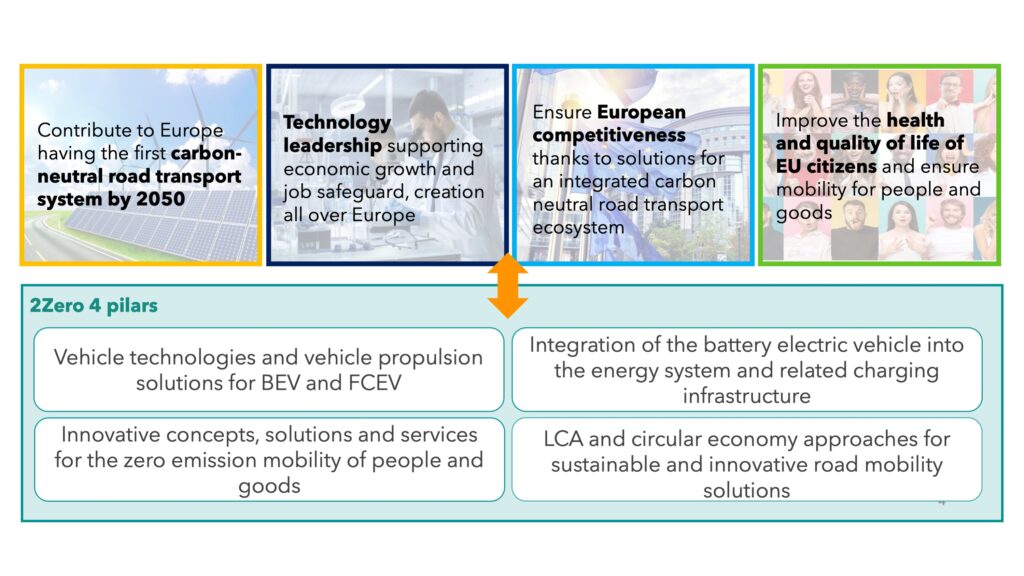 ALICE is one of the Platforms supporting the Horizon Europe Partnership: Towards zero emission road transport (2Zero) that will be launched in 2021 and will last till 2027 and plans to lever up to 1 billion Euro.
The partnership aims to accelerate the development of a climate neutral road transport system in Europe with a user centric approach. 2ZERO is developing a common vision and Strategic Research & Innoation Agenda* that will be implement through the Horizon Europe Programme partnership.
Main achievements by 2030 will focus on wide deployment of zero-emission, affordable user-centric solutions, CO2 emission reduction and air quality improvements. The partnership targets all type of road transport vehicles operations from cities to long distance freight transport.  A major challenge addressed will be the introduction of zero-emission and competitive long-distance heavy-duty vehicles.
20 January 2021 from 14:30 to 16:30
Participants will get an overview of the 2ZERO partnership scope, objectives and how to get engaged
Agenda:
ALICE intro and 2ZERO in context. Pieter Leonard, ALICE Sustainable Logistics Supply Chains vice-chair and Colruyt Group.
The 2ZERO partnership in Horizon Europe Programme context. Guido Sacchetto. Officer at European Commission DG R&I and 2ZERO partnership EC contact point.
Overall 2ZERO partnership presentations. Lucie Beaumel. EGVIA Head of office
SRIA presentation with a focus of relevant aspects for freight and logistics in each Pillar.

Vehicle technologies and vehicle propulsion solutions for Battery Electric Vehicles (BEV) and Fuel Cell Electric Vehicles (FCEV). Ian Faye. Powertrain Solutions BOSCH and 2ZERO WG1 Co-leader
The integration of BEV into the energy system and related charging infrastructure. Dr Venizelos Efthymiou. Chairman of FOSS Research Centre and  2ZERO WG2 Co-leader.
Innovative concepts, solutions and services for the zero-tailpipe emission mobility of people and goods. Fernando Liesa. ALICE Secretary General and  2ZERO WG3 Co-leader
LCA approaches and circular economy aspects for sustainable and innovative road mobility solutions. Thilo Bein. Head of Knowledge Management. Fraunhofer LBF and  2ZERO WG4 Co-leader.

Round table Q&A. Moderated by Alain Baeyens, ALICE Sustainable Logistics Supply Chains vice-chair and ELUPEG / 30º North.
Get engaged! Moderated by Lori Tavasszy, Sustainable Logistics Supply Chains vice-chair and TU Delft


How to be part of the partnership. Lucie Beaumel. EGVIA Head of office
Get involved through ALICE. Fernando Liesa. ALICE Secretary General

Closing the meeting. Pieter Leonard, ALICE Sustainable Logistics Supply Chains vice-chair and Colruyt Group
Additional Information:
---
---
Back to overview