Fifth ALICE Logistic Innovation Award Announced
Wednesday, June 14th, 2023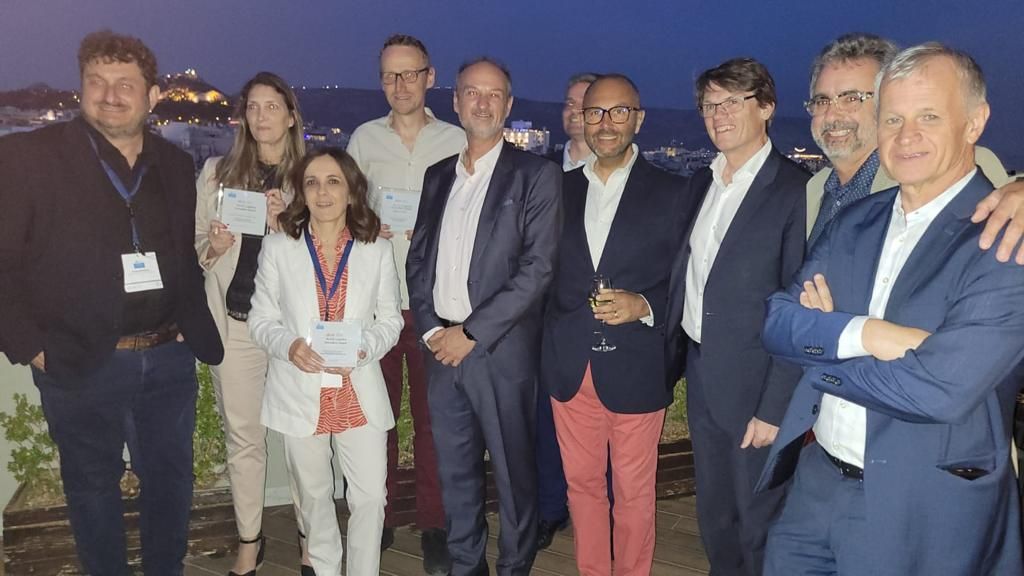 Winners of the 5th ALICE Innovation Award, dedicated to advancing Physical Internet have been announced yesterday at Gala Dinner of the IPIC- International Physical Internet Conference: Expanding the Logistics Scope in Athens, Greece.
Congratulations to the winners:
– Open Logistics Foundation, represented by Andreas Nettsträter
– INLECOM, represented by Ioanna Fergadiotou
– FIT Consulting srl, represented by Paola Cossu
About the Award:
The ALICE Logistics Innovation awards were organized in the framework of the BOOSTLOG project, aiming to recognize those companies and organizations that have successfully managed to transform knowledge generated in R&I funded projects into innovations in the market, transformative changes in society and logistics community or implemented effectively as part of policies and policy guides.
Details about the achievements of the award holders and selection of the candidates have been detailed described in the BOOSTLOG Cloud Report on Physical Internet (download the report).
The Cloud Report and the award also support implementation of the ALICE's Roadmap to Physical Internet (download the Roadmap).
| | |
| --- | --- |
| | Activities performed in the frame of BOOSTLOG Project, "Boosting impact generation from research and innovation on integrated freight transport and Logistics system", that has received funding from the European Union´s Horizon 2020 research and innovation Programme under grant No 101006902 |
---
---
Back to overview