Celebrating women's leadership in the logistics sector: key takeaways from the virtual breakfast on the International women's day 2022
Wednesday, March 9th, 2022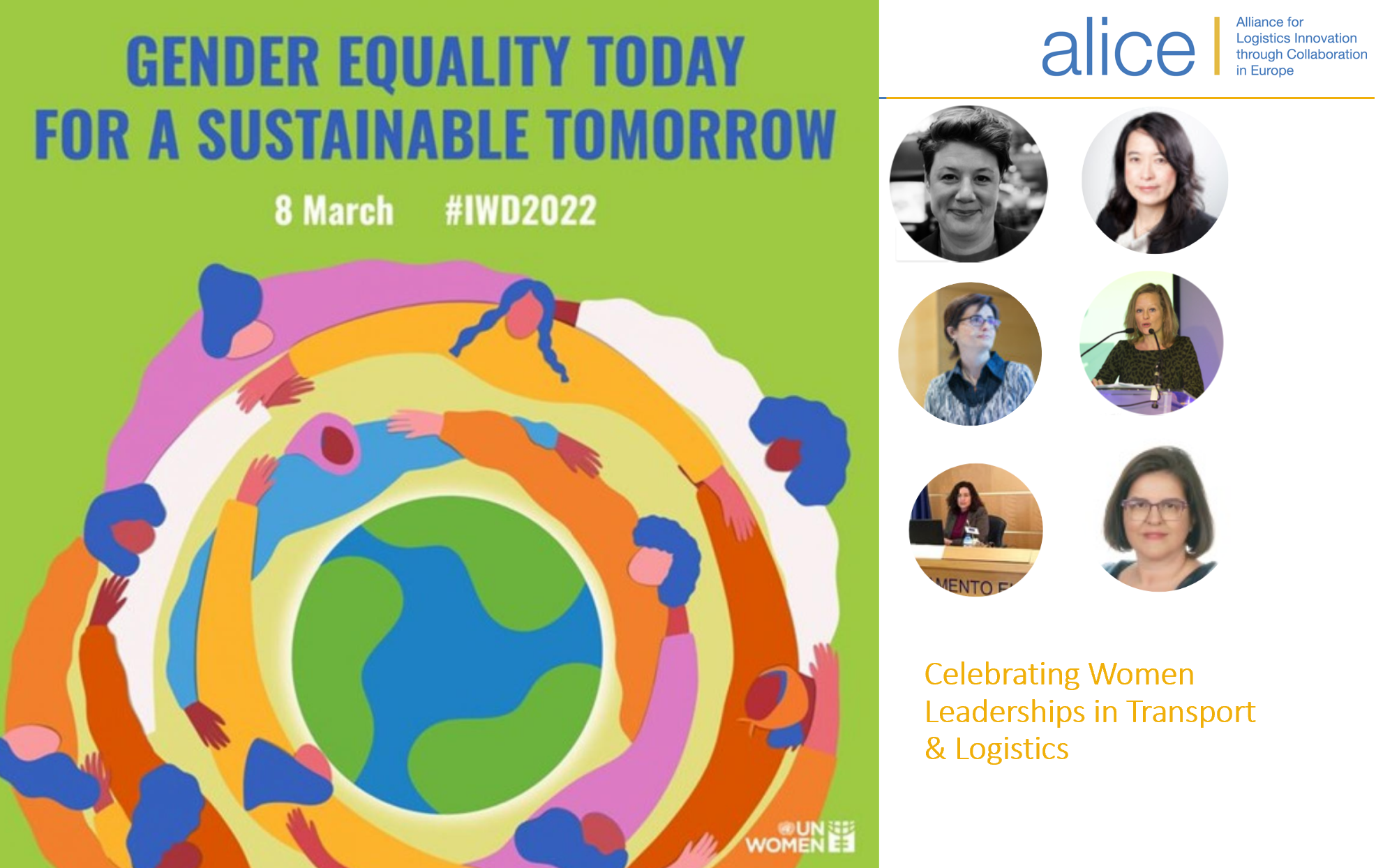 The event, titled the way forward for the logistics sector: coordination & collaboration, combination of passengers and goods, more woman leadership, aimed to highlight efforts made by women leaders in decarbonisation of the logistics sector while ensuring competitiveness and improving quality of life. The event was chaired by Dr. Yanying Li, Head of Programmes and Knowledge Management, ALICE, invited distinguished women leaders who have been driving innovation in this sectors:
Carolina Cipres, Director for Research, Zaragoza Logistics Centre (MIT-ZLC)
Paola Chiarini, Policy Officer, DG MOVE, European Commission
Tiina Ruohonen, City of Oslo & Coordinator of the MOVE21 project
Karen Vancluysen, Secretary General, POLIS;
Georgia Ayfantopoulou, Research Director – Deputy Director, HIT
The panellists shared their visions and experiences on how to encourage more women to drive innovation in this sector. They agreed on four main actions that will advance women's leadership:
Increasing visibility for women leaders; conferences, events, or any panels should ensure a gender balance while women should actively take opportunities to present their achievements;
Building a talent pipeline for women to pursue a career, from education, first job, to management position;
Introducing women friendly working culture;
Collecting and disseminating good practices for women's leadership.
The panellists joined forces to make the case that ignoring the gender issue leads to the wrong policy decision in logistics innovation. The sector, still predominantly a men's world, has not yet fully integrated the social aspects with innovation, resulting in challenges and obstacles faced by the sector, e.g. poor working conditions for logistics workers. Social inclusions covering a wide range of topics, e.g. protecting workers' welfare, e-commerce and last mile delivery solutions for sub-urban areas, are still not yet on the agenda and recommendations for future research and innovation (R&I) activities. R&I outcomes were rarely implemented as business model and financial risks were not taken into consideration when developing R&I projects.
For future technology and policy trends in logistics, the panellists highlighted the importance of resilience of supply chain as supply chains face challenges from climate change, disruptions by global pandemic as well as political events. While digital tools and platforms will be able to strengthen the resilience levels of the global supply chain, localisation of supply chain is also a way forward.
To achieve zero emission logistics, fast deployment of clean fleets is essential. However, use of zero emission vehicles including cargo bikes is not the silver bullet to solve all problems. A more holistic approach that will ensure optimised use of all vehicles and logistics assets will be required. Optimising utilisation of urban spaces and infrastructure will have to integrate passenger and freight transport even though it will fundamentally challenge current regulatory and operational frameworks.
For more information, please contact Dr. Yanying Li (yanying.li@etp-alice.eu).
---
---
Back to overview