ALICE welcomes Elvina Nowak and Tomas Ambra to the ALICE secretariat team
Friday, October 21st, 2022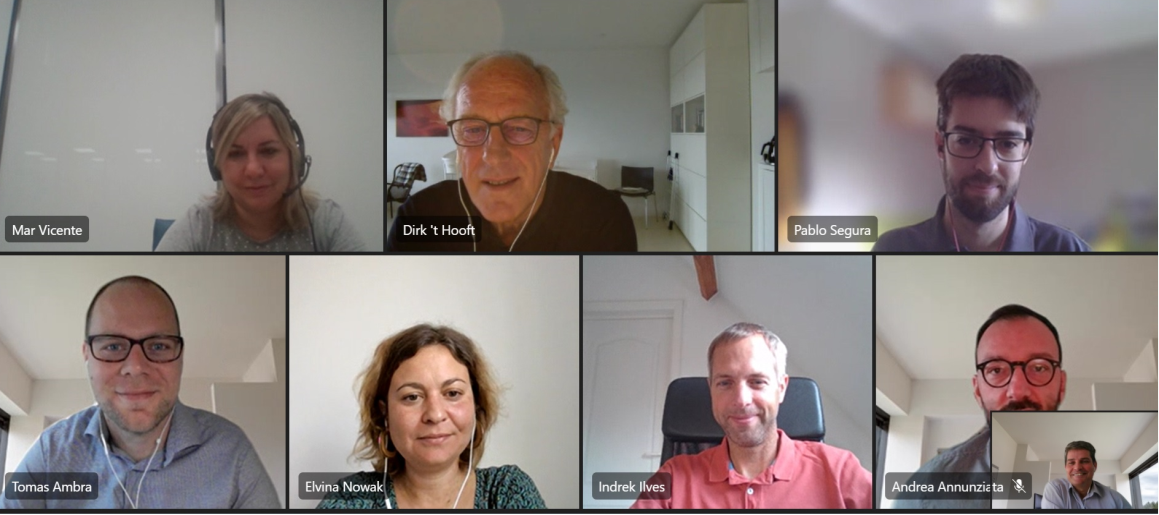 ALICE welcomed Elvina Nowak and Tomas Ambra as part of the secretariat team in September and October 2022 respectively:
Elvina Nowak took the position of Project Manager for CRISTAL and MULTIRELOAD projects and will support the TG4 Programme (Supply Network Coordination and Collaboration).
Tomas Ambra took the position of Programme Manager for Thematic Groups 2: Corridors, Hubs and Synchromodality and TG3: Systems & Technologies for interconnected Logistics. He will be Project Manager/ALICE technical lead for the projects FENIX, PIONEERS and the new project SEAMLESS starting in January, February 2023. Tomas will also be technical lead and liaison of CRISTAL and MULTIRELOAD project activities with TG2 and TG3.
Know more about the projects
About CRISTAL: Climate resilient and environmentally sustainable transport infrastructure, with a focus on inland waterways, CRISTAL project aims at increasing the share of freight transport of inland water transport by a minimum of 20% and to demonstrate on its 3 pilot sites – Italy, Poland & France. Duration: 36 Months starting 1 September 2022.
About MULTIRELOAD: Port solutions for efficient, effective and sustainable multimodality, MultiRELOAD project aims at strengthening the collaboration between different freight nodes in Europe in order to test innovations: Flexible, high volume, fully automated multimodal shift from road to rail, multimodal transport of bulk cargo on the Danube, Automation of handling processes in inland terminals, terminal simulation and predictive container positioning, multimodal Corridor Digital Services and Node Digital Twin. MULTIRELOAD aims to stimulate market conditions for new multimodal freight transport solutions. Duration: 36 Months starting 1 September 2022.
About FENIX: A European Federated Network of Information eXchange in LogistiX, FENIX (https://fenix-network.eu/) aims to support the transition to seamless data sharing by building an European federated architecture for data sharing serving the European logistics community building on and following the recommendations of the Digital Transport and Logistics Forum. Duration until March 2023.
About PIONEERS: Portable Innovation Open Network for Efficiency and Emissions Reduction Solutions, PIONEERS (https://pioneers-ports.eu/) project address the challenge for European ports of reducing GHG emissions while remaining competitive, the Ports of Antwerp-Bruges, Barcelona, Venlo and Constanta will implement green port innovation demonstrations across four main pillars: clean energy production and supply, sustainable port design, modal shift and flows optimization, and digital transformation. Duration: October 2021 to September 2026.
About SEAMLEES: Safe, Efficient and Autonomous: Multimodal Library of European Shortsea and inland Solutions, SEAMLEES project aims at developing and adapting missing building blocks and enablers into a fully automated, economically viable, cost-effective, and resilient waterborne freight feeder loop service for Short Sea Shipping (SSS) and/or Inland Waterways Transport (IWT). Duration: 48 months starting 1 January 2023 (tentative)
---
---
Back to overview