ALICE is hiring a Project Support and Knowledge Manager
Wednesday, October 20th, 2021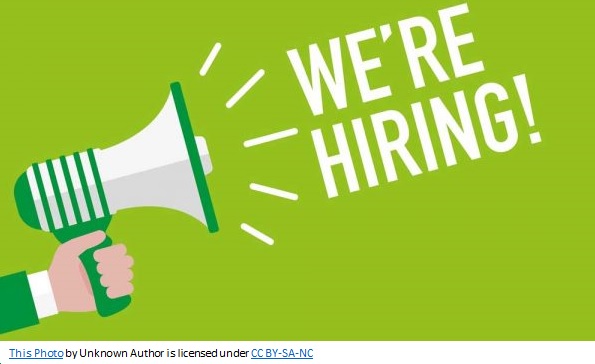 About Alice
The European Technology Platform ALICE: Alliance for Logistics Innovation through Collaboration in Europe is set-up to develop a comprehensive strategy for research, innovation and market deployment of logistics and supply chain innovation in Europe. ALICE is based on the recognition of the need for an overarching view on logistics and supply chain planning and control, in which shippers and logistics service providers closely collaborate to reach efficient and sustainable logistics and supply chain operations. ALICE engages with all different kinds of stakeholders operating in the Logistics sector, and its platform counts over 160 members.
ALICE's vision is that future logistics will be based on open, global, and connected logistics networks founded on physical, digital, and operational interconnectivity, enabling substantial increases in efficiency and sustainability – a vision dubbed the Physical Internet (PI). In the long run ALICE envisions a world in which freight transport and logistics is very close to Zero emissions.
Purpose of the role
For its secretariat, ALICE is looking for a Project Support and Knowledge manager who will be employed on a full-time basis. The new employee will support the activities in ALICE's Thematic Groups and will follow up on projects conducted with ALICE to make links between the results of those projects and activities under the ALICE Themes. They will contribute to populating the ALICE Knowledge Platform (https://knowledgeplatform.etp-logistics.eu/) with content and maintain close communication with ALICE members and liaised projects.
Support the relation and interaction with the growing portfolio of R&I projects linked with ALICE (https://www.etp-logistics.eu/projects/). Identify potential synergies and support liaised projects to reach ALICE members and stakeholders;
Identify main results and potential outcomes from the liaised projects (Review R&I projects deliverables, develop summaries) and communicate them to the ALICE Thematic chairs, ALICE programme leaders and ALICE members in an actionable and customized form;
Support Project and Programme managers in the implementation of project tasks and activities in the ALICE Thematic Groups;
Support linked projects and ALICE joint activities including the organization of common events. Organizing teleconferences/project meetings/workshops/conferences and other events;
Update and leverage ALICE Knowledge Platform to facilitate ALICE members access to key results.
Profile Expectations
A Master or PhD study in Freight Transport, Logistics or supply chain related studies;
Very good analytical and writing skills, able to hear and learn from others quickly and with strong empathy skills;
Willingness to work under pressure in a small and dynamic team on a wide range of activities (including administrative tasks) but also ready for interaction with high level representatives;
Responsibility, autonomy, flexibility; a hands-on person with ability to work both in team and independently;
An excellent command of English (spoken and written) as well as strong public speaking and the ability/potential to communicate with a multicultural and diverse community; knowledge of other European languages will be an asset;
Knowledge of the freight transport and logistics sector functioning and/or expertise in industry/business related positions is a plus;
Strong knowledge of Office tools is required. Knowledge of other collaborative environments such as Moodle, basic knowledge of html and WordPress environment are a plus;
Right to work in EU countries
Diversity and inclusion
ALICE is an equal opportunity employer. We strongly believe that inclusive and diverse teams benefit from higher levels of innovation and creative thought. We encourage applications from women, LGBTQ+ and individuals from all nationalities
ALICE offers
Opportunity of self-realization in a small growing but high impact organization with international focus;
Be part of a strong and challenge-oriented community of individuals and companies;
Cooperation on excellent and appealing European collaborative R&D&I projects with participation of leading European R&D&I organisations as well as SMEs and large industries;
Further education and professional development;
The proposed contract type is a full-time Belgian contract on an employee basis;
Job location is Brussels with possibility of flexible teleworking.
Ideal starting date: as soon as possible
Applications
Please note that this recruitment process is exclusively managed by MAVENCE.
Candidates are asked to send their CV and cover letter to Sebastien Bechara at:  sebastien.bechara@mavence.com  with the following subject: ALICE – Project & Knowledge Manager.
---
---
Back to overview