ALICE is hiring a Project & Knowledge Manager
Tuesday, September 22nd, 2020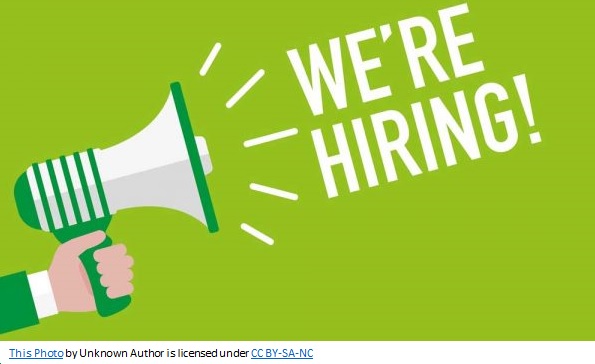 The European Technology Platform ALICE; Alliance for Logistics Innovation through Collaboration in Europe (www.etp-alice.eu) is set-up to develop a comprehensive strategy for research, innovation and market deployment of logistics and supply chain innovation in Europe. The platform, consisting of 140+ industry led members, assist and advise the European Commission in the implementation of the EU Program for research: Horizon 2020 and future Horizon Europe Programme1 (in Logistics) as well  as countries and industry members.
ALICE vision is that future logistics will be based on open global connected logistics networks founded on physical, digital, and operational interconnectivity enabling substantial increase in efficiency and sustainability. We call this vision the Physical Internet (PI). In the long run, around the year 2050, we envision a world in which freight transport and logistics is very close to Zero emissions.
ALICE is a small but growing organization with one full employee and supported by in-house consultants in specific facets as well as by its members and partners, in particular by the Executive Group.
For its Brussels-based secretariat, ALICE is looking for an experienced project and knowledge manager who will be employed on a full-time (long-term) contract. The project and knowledge manager will coordinate ALICE participation in funded R&I projects starting with a portfolio of 2 projects in the field of sustainable and efficient logistics with the key objective to accelerate adoption of R&I project results into market implementation cases and will also manage and boost our ALICE Knowledge Platform (https://knowledgeplatform.etp-logistics.eu/) and the ALICE program of Liaison with Research & Innovation projects (https://www.etp-logistics.eu/?page_id=998).
The main tasks associated with this position will involve:
Knowledge Management
Develop the relation and interaction with the growing portfolio of R&I projects liaised with ALICE (https://www.etp-logistics.eu/?page_id=998). Identify main results and potential outcomes from liaised projects contributing to ALICE Roadmaps Implementation and identifying those results with a higher industry adoption potential and communicate them to ALICE members in an actionable and customized form;
Identify synergies across projects and define an overall program building on the individual projects' plans (e.g. supporting the organization of common events, coordination of the participation in external conferences such as the Transport Research Arena and International Physical Internet Conference);
Build and strengthen the ALICE Knowledge Platform by identifying and creating contents that are appealing for the 650+ users, building on the liaison with projects and prioritizing upgrades of the Knowledge platform based on the feedback from users;
Develop the ALICE Logistics Innovation Market Place building on promising R&I project results (At least TRL7-8) and identifying logistics industry pain points that may be overcome with the expertise and capabilities of ALICE members.
Project Management
Carry out and coordinate overall project management related tasks;
Develop communication strategies and tools for EU funded logistics innovation projects leveraging ALICE communication assets (e.g. Knowledge Platform, Social Media, Newsletter and Web Page). This includes coordination with web designers and communication agencies, management, and maintenance of project websites, drafting of publications, organisation of project events, etc.);
Coordinate and develop reports and guidelines on key results of R&I projects in the field of logistics, identifying key Outcomes and Implementation Cases that are promising to be adopted in practice;
Coordinate reference groups of logistics companies including shippers, manufacturers, retailers, logistics service providers, ports, hubs, etc. regarding user need requirements, results validation and transferability, e.g. identification of deployment opportunities of innovative solutions;
Build strong links with project partners and support them to leverage ALICE network for the successful execution of the projects;
Organization of teleconferences/project meetings/workshops/conferences and other events.
The successful candidate will be expected to have:
Relevant work experience in the field of EU funded projects management, R&I projects management, Knowledge and Innovation Management;
Experience in R&I EU funded projects proposal preparation including dissemination and exploitation sections;
Knowledge of the freight transport and logistics sector functioning is a strong plus. Expertise in industry/business related positions is a plus in areas such as sustainability, digitalization and circular economy;
Experience with drafting position papers, reports as well as developing communication tools in English, i.e. drafting newsletter articles, press releases, website content, brochures, etc.;
Very good analytical and writing skills, able to hear and learn from others quickly and with strong empathy skills;
A strong ability to work under pressure and on a wide range of activities in parallel including administrative activities but also interaction with high level representatives;
Responsibility, autonomy, flexibility, ability to work both in team and independently;
An excellent command of English (spoken and written) as well as strong ability to communicate with multicultural and diverse community and public speaking; knowledge of other European languages will be an asset;
Experience in the organization of conferences and events is a plus;
Strong knowledge of using of Office tools including Teams and other collaborative environments such as Moodle. Basic knowledge of html and WordPress environment is a plus;
A relevant university degree.
Diversity and Inclusion:
ALICE is an equal opportunity employer. We strongly believe that inclusive and diverse teams benefit from higher levels of innovation and creative thought. We encourage applications from women, LGBTQ+ and individuals from all nationalities
We offer:
Opportunity of self-realization in a small growing but high impact organization with international focus;
Be part of a strong and challenge-oriented community of individuals and companies;
Cooperation on excellent and appealing European collaborative R&D&I projects with participation of leading European R&D&I organisations as well as SMEs and large industries;
Further education and professional development;
Job location is Brussels with possibility to flexible teleworking.
Ideal starting date: December 2020 or earlier
Applications:
Please note that this recruitment process is exclusively managed by EARS – European Affairs Recruitment Specialists' consultants.
Candidates are requested to send their CV and cover letter to Gabriela Dimitrova at gabriela.dimitrova@theears.eu and Sebastien Bechara at info@theears.eu with the following subject: ALICE – Project & Knowledge Manager.
---
1 https://ec.europa.eu/info/horizon-europe-next-research-and-innovation-framework-programme_en
---
---
Back to overview