ALICE executive group renewal: Francois Regis Le Tourneau, L'ORÉAL, new chairman of ALICE
Thursday, July 11th, 2019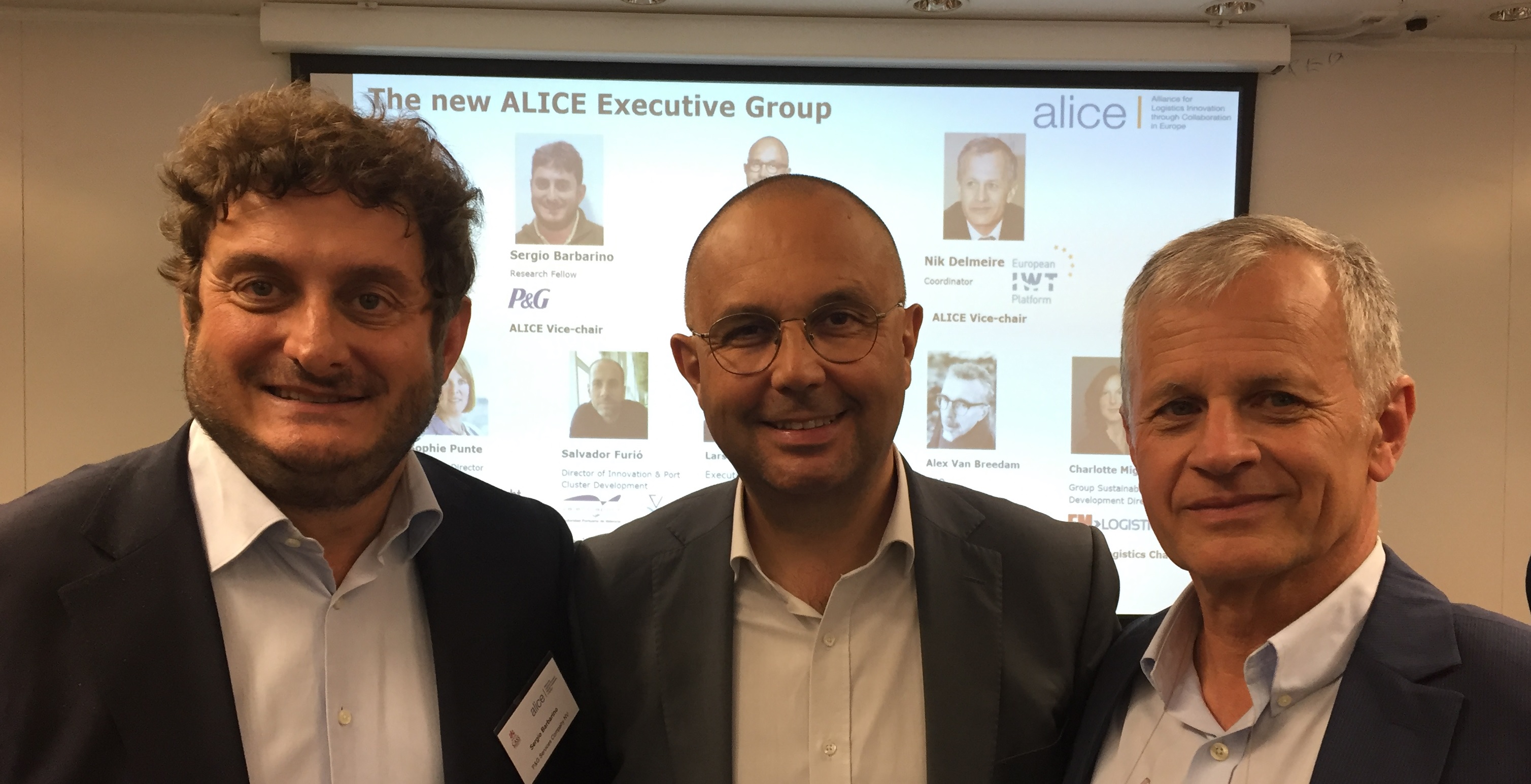 London, 9th of July 2019
ALICE has renewed its Executive Group this week in London. ALICE members have strongly supported the candidacies presented. Francois Regis Le Tourneau, Corporate Supply Chain Standards and Prospective Director at L'ORÉAL has been elected the new chairman of ALICE for the next mandate until July 2021.
Francois Regis said: "I consider the missions of ALICE as a major stake to promote in Europe. I have the ambition to accelerate change and innovation in collaboration with Industry, Research, European Institutions and National Organisations.
My ambition is to enlarge the base of industries, public actors and researchers, collaborating into ALICE in order to strenghten our influence range".
Francois Regis, will be supported by two vice-chairs and five thematic chairs.
After 3 years of mandate of Sergio Barbarino (P&G) and having been P&G in the chair since ALICE creation in 2013, Sergio Barbarino will continue to develope a key role in the executive group as Vice-Chair, he said:
"One of the things I am most proud in my life is to have started a lot initiatives that are still standing despite I have not being active in them for years.
I have been in Alice since the very beginning, P&G and I have always had a firm intention to have a rotating leadership. Therefore, I am very proud of the fact that we have a great new chairman, both the person and the company he represents. In the past months I learned a lot from L'OREAL position on Urban Logistics.  Smarticities is one of the 5 prioriry areas for Horizon Europe, so this change will be very beneficial .
P&G and myself also realize that continuity matters, especially in complex technical areas. It has been a career choice within P&G of becoming a subject matter expert, rather than a manager, and I am very proud of my management support for this change of role within ALICE that allows both rotation and continuity"
Nik Delmeire bring his experience in the European Arena and industry as well as his strong connections with many relevant networks for ALICE. Nik is a main promoter of ALICE vision of the Truly Integrated Transport System for Sustainable and Efficient logistics.
The Executive group is completed by strong profesionals in the fields they are chairing:
Sophie Punte, Executive Director at Smart Freight Center as Sustainable Logistics Supply Chain Chair.
Salvador Furio, Director of Innovation & Port Cluster Development at Valenciaport Foundation as Corridors, Hubs and Synchromodality Chair.
Lars Deiterding, Executive Director at Hacon and Angelos Amditis, Research Director of ICCS as Systems and Technologies for Interconnected Logistics Co-chairs.
Alex Van Breedam, CEO of TRIVIZOR as Global Supply Networks Coordination and Collaboration Chair.
Charlotte Migne, Group Sustainable Development Director at FM LOGISTIC as Urban Logitics Chair.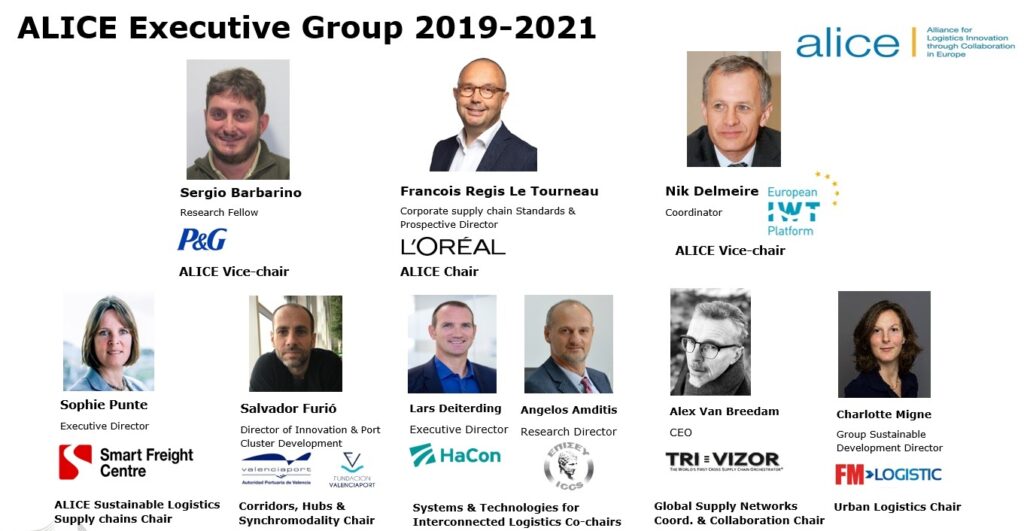 ---
---
Back to overview