Sustainable Transport – New Urban Mobility Framework: Public Consultation Open
Friday, July 2nd, 2021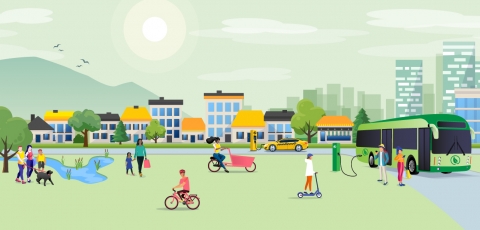 The European Commission invites stakeholders in the transport and logistics sector to give their information and feedback as to how the EU urban areas can:
contribute to reducing transport greenhouse emissions and to other objectives of the Sustainable and Smart Mobility Strategy including its milestone to have 100 European cities carbon neutral by 2030;
improve the quality of life of the EU urban population by addressing urban mobility challenges such as air pollution, congestion, noise, accessibility, road safety while promoting physical activity;
increase the support to, and use of, the most sustainable transport modes (in particular public transport and active mobility) as well as zero-emission urban logistics.
You can contribute to this consultation by filling in the online questionnaire. More information about the Public Consultation and fill in the online questionnaire, please click here.
Feedback period: 01 July 2021 – 23 September 2021
ALICE and POLIS have supported the European Commission to organise a consultation workshop on 21st June 2021. Materials about the consultation workshop are available here.
---
Back to overview